3 survivors in Boeing 737 crash in Cuba (VIDEO)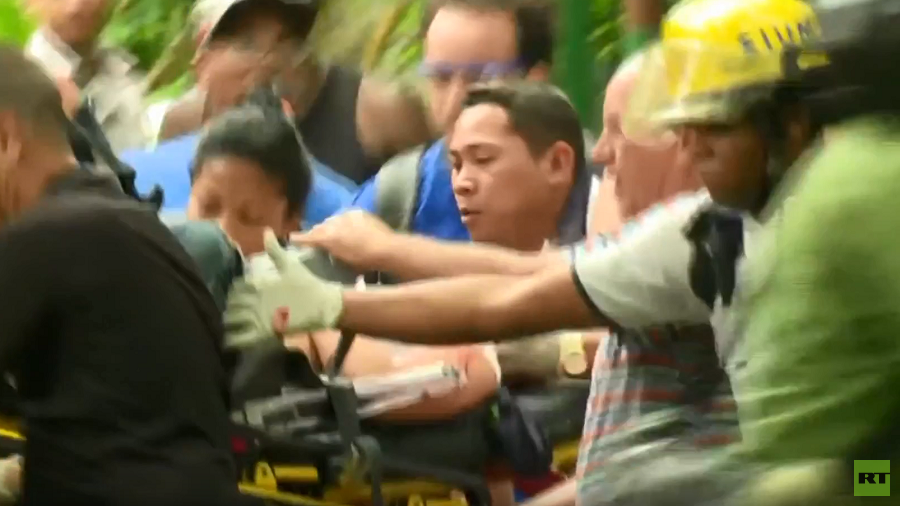 Three out of the reported 105 passengers of the Boeing 737 which crashed in Cuba are fighting for their lives in a Havana hospital, local media report. The survivors were hospitalized in a critical condition.
Footage from the crash site obtained by RT's Ruptly video agency showed rescue workers and medics helped by locals to carry one of the passengers on a stretcher towards an emergency vehicle.
Three women and one man were taken to the Calixto Garcia hospital after the crash, with the male patient later dying of his injuries, Martínez Blanco, the hospital's director, told Cuban state newspaper Granma.
According to the paper, there were 105 people aboard the Cubana de Aviación flight, including four children, one of whom was younger than two years of age.
READ MORE: Boeing 737 with over 100 on board crashes at Cuban airport
The Boeing 737 plane crashed shortly after takeoff from José Martí International Airport, hitting the ground in an agricultural area in Boyeros, some 20 kilometers south of Havana. The plane, which was reportedly leased by Cuba's national airline, was making a domestic flight to the city of Holguin.
Think your friends would be interested? Share this story!
You can share this story on social media: