'Bomb Putin bridge' journo thinks he's trolling Moscow with jail comments… but there's a catch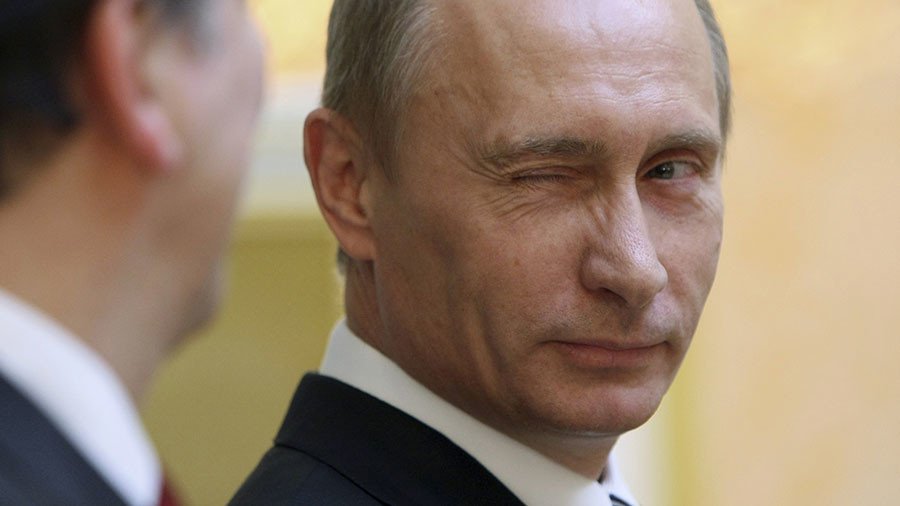 A US political commentator, who gained notoriety in Russia this week by suggesting Ukraine should bomb the freshly-opened Crimean bridge, has felt the wrath of Russia's most devastating weapon: the phone prank.
The name Tom Rogan would have meant nothing to most Russians until this week. He is one of dozens of lesser-known Washington DC media figures, a contributor for various outlets, most lately the Washington Examiner, and the host of the YouTube reincarnation of the political commentary show by the late John McLaughlin. Now he is "that crazy guy who told the Ukrainians to bomb the Crimean bridge."
The suggestion – which is far from outlandish for a US conservative commentator in the era of Russiagate – was published on Tuesday after the opening of the bridge connecting mainland Russia with the Crimean peninsula, which was part of Ukraine from 1954-2014. It made quite a splash in the Russian media and even prompted Russian prosecutors to open an investigation into public calls for a terrorist attack on Russia.
Rogan was apparently quite happy with his newfound fame in Russia, because he wrote a follow-up, bragging that President Vladimir Putin wants to send him to 'Black Dolphin' – one of Russia's most secure prisons where actual terrorists serve their life sentences. He also cited hate mail he had received on Twitter, accused Russia of being a terrorist state and declared his love for the Russian people – all the usual tropes for a professional Russia-basher.
The story, however, took a bizarre twist on Thursday, when Rogan said on Twitter that Ukraine's foreign minister had contacted him to express the support of his people and offer protection from Russian law enforcement.
Had a great conversation with @MFA_Ukraine minister Pavlo Klimkin just now. He said the Ukrainian people supported my piece and that Ukraine would help me if Russia tries to send me to the Black Dolphin. Some good banter.

— Tom Rogan (@TomRtweets) May 17, 2018
The minister, Pavlo Klimkin, then responded by saying he never spoke to Rogan, adding that his article "isn't worth commenting" on and that the entire story may be "another Russia-led provocation." The bold effort to amplify a new fictional Putin threat was utterly wasted, it seems.
Just read @TomRtweets tweet. Funny. I've never spoken to the man and sincerely the article isn't worth commenting. Not sure wether he wants to present me as a hero or a criminal :) in fact,it doesn't matter. Looks like another Russia-led provocation https://t.co/2TwVz6z4xX

— Pavlo Klimkin (@PavloKlimkin) May 18, 2018
There might be a simpler explanation. Rogan could well be the latest target for a team of Russian prankers, such as Vladimir Kuznetsof and Aleksey Stolyarov, better known by their stage names Vovan and Lexus. The duo have made a successful career of prank-calling people, who are of interest to the Russian audience, posing as somebody famous. They then try to get their target to say something embarrassing in an apparently private conversation.
Several US politicians, including Senator John McCain, US Ambassador to the UN Nikki Haley and Congresswoman Maxine Waters, got fooled by Vovan and Lexus – so Rogan could at least console himself with the fact he's in a 'good' company.
Once it was obvious that he had been played, Rogan reacted in a way so unexpected one could almost generate it word-for-word from any 'Russia-did-it' story: he said Vovan and Lexus were "by the standards of reality" Russian intelligence officers. "I think the key takeaway here is to be wary of the Russian intelligence machine. It's both hyper-aggressive and, on occasion, highly creative," he wrote. It seems it takes an "intelligence officer" to con an American journalist by stroking his ego.
Think your friends would be interested? Share this story!
You can share this story on social media: