Japanese victims of forced sterilization file more lawsuits over inhumane eugenics law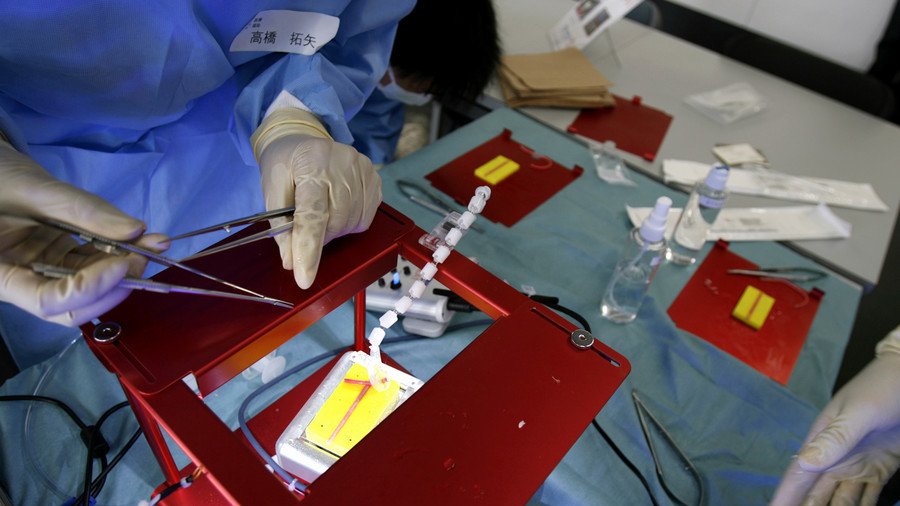 Three Japanese pensioners have filed separate lawsuits against the government over irreversible damage caused by forced sterilization conducted under Japan's eugenics law, which was in place for almost 50 years.
Faced with life-long hardship, three Japanese citizens in their 70s filed lawsuits on Thursday, seeking total compensation of 80 million yen ($720,000) for being forcefully sterilized under a 1948 Eugenics Protection Law that was designed to "prevent the birth of poor-quality descendants."
The trio, two men and a woman, are among at least 16,500 people who were forced to give up their right to procreate. Another 8,500 underwent the same controversial procedures, but with their own "consent" – arguably after being forced to do so under societal pressure. Decades later, they are now seeking justice before district courts in Tokyo, Sendai and Sapporo.
"I had the secret in myself that I could not confide to my dearest wife for more than 40 years, until just before she passed away by marrow leukemia. It was about the fact that I had a vasectomy in 1957 and became unable to have a child," one of the victims, using the pseudonym Saburo Kita, told a press conference on Thursday after filing the lawsuit in Tokyo.
"I can't imagine how hurt my wife was whenever she was asked by people around her why she 'still hasn't had a child,'" Kita said, noting that he "made one woman unhappy."
As dozens gathered outside the court to protest against the government's forced sterilization program that was in place until 1996, Kita urged other victims of the eugenics law to come out and sue the government. He is seeking 30 million yen ($270,000) in compensation. The other two victims who filed lawsuits against the government on Thursday elsewhere in Japan are seeking similar damages. They have not addressed the public.
In January, a woman in Miyagi Prefecture became the first to initiate a lawsuit against the Japanese government, seeking 11 million yen ($99,000) in compensation for her forced sterilization when she was 15-years old.
While the government previously refused to compensate victims, arguing that sterilization was legal at the time, lawmakers pledged in March to consider paying out for restitution, promising to debate a bill on the issue next year.
If you like this story, share it with a friend!
You can share this story on social media: