'The sculptor voted Le Pen': Macron waxwork mercilessly mocked online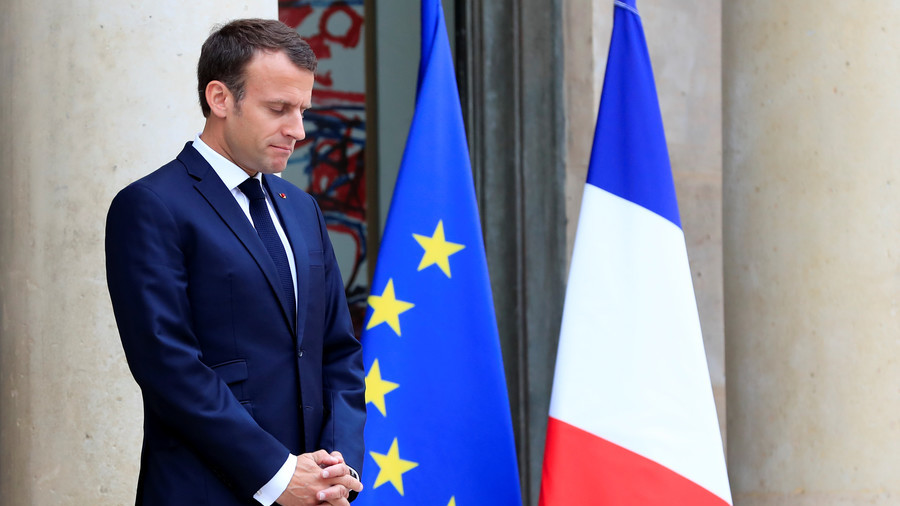 A wax sculpture of French President Emmanuel Macron has been so thoroughly roasted online that its creators are considering scrapping the piece, even though it cost more than $60,000.
Sometimes waxworks are so well executed that one can barely tell them apart from the real person. The famous Grevin wax museum's effort at recreating the current leader of France is not one of them.
The bizarre sculpture of Macron sparked a flood of reaction on social media when it appeared on TV this week. People compared it to a crazed robot, artificial intelligence and even Chucky, the movie serial killer doll.
"In my opinion the sculptor of the museum #Grevin voted Marine Le Pen to be president," one user wrote, naming Macron's nationalist rival from 2017.
The popular Paris museum attracts more than 800,000 visitors each year. Its sculptures typically cost $60,000-$70,000 and take more than six months to make.
The Macron statue was supposed to be unveiled later this month. That has now been cast into doubt, however, as the social media scorn might prompt the museum to melt down Macron and start again.
"A tense and anguished face, a frozen statue that doesn't 'live', this is not beautiful, something just doesn't work," Grevin's director, Yves Delhommeau, said to AFP. "Emmanuel Macron's statue has not yet been approved, I don't want a figure so heavily criticised on social networks."
Delhommeau noted that the viral image of Macron was taken during a television programme filmed last September and the work had evolved since then. He also said that the French leader hadn't acceded to the museum's request to have his face scanned for the model, so the artists had to work off photographs.
If you like this story, share it with a friend!