Russia's new nuclear & other deterrence ensures strategic balance for decades to come – Putin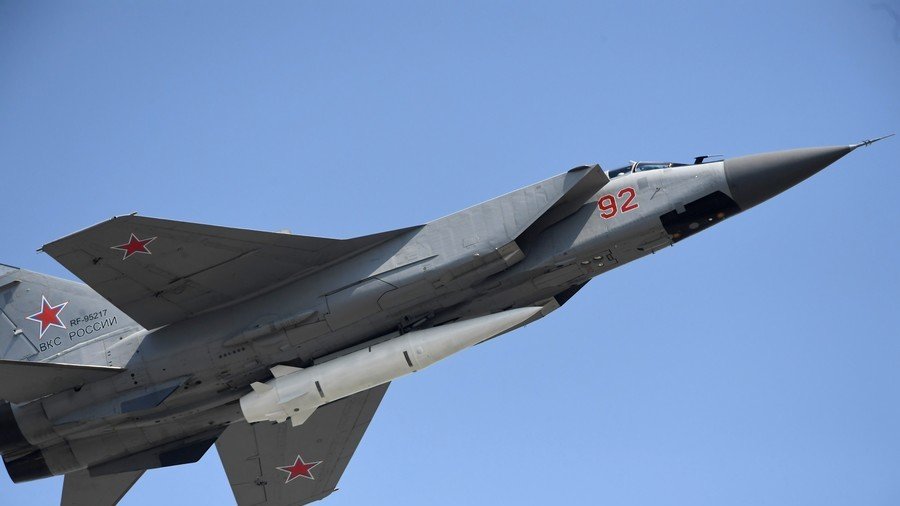 New weapon systems being developed and put into service would ensure the balance of power in the world for decades, President Vladimir Putin told top generals, outlining the priorities of Russia's deterrent modernization.
In March, the president unveiled a set of brand new weapon systems which are designed to render any capabilities aimed at undermining the Russian nuclear deterrent obsolete. Noting that latest Russian developments currently have "no world analogues," Putin stressed on Tuesday that Russia was forced to develop new weapons in order to ensure a "strategic balance in the world for the next decades."
Besides the RS-28 Sarmat, the newest liquid-propelled intercontinental ballistic missile (ICBM) introduced in March, and laser air-defense technology, the world also discovered that Moscow is now in possession of an intercontinental nuclear-powered cruise missile, an intercontinental underwater drone, and a maneuverable hypersonic glide vehicle.
While all of the novelties already underwent successful trials, some have already been deployed in the armed forces and others are still being fine-tuned for combat. The full completion of all military programs requires "constant attention" and oversight, Putin told the Russian generals on Tuesday in Sochi, during the first leg of a series of military consultations that will run through Wednesday.
While the advanced weapons will increase the national security "many-fold," Putin stressed that Russia must also pay attention to modernizing the country's nuclear deterrent.
"Strategic nuclear forces have key significance for defense and security," he noted. "In the course of the year, the air part of a nuclear triad will receive modernized missile-carrying bombers TU-95MS and TU-160 armed with modern cruise long-range missiles Kh-101 and Kh-102."
Putin also emphasized the significance of a timely commissioning of the five Borei-class submarines currently in production. A new generation of nuclear reactor allows the strategic missile submarines to dive to a depth of 480 meters. The boats can spend up to three months in autonomous navigation, and thanks to the latest achievements in the reduction of noise, they are nearly silent compared to previous generations of submarines.
In accordance with provisions of the state armaments program (2011-2020), Putin also noted that Russia will continue replacing the outdated Topol missile complexes with the newest Yars systems and will supply them to 14 regiments by the end of the year. The RS-24 Yars thermonuclear-capable ICBM was first tested in Russia in 2007 and went into production three years later. It is capable of hitting targets from a range of 12,000 kilometers to a precision of 150 meters. The missile, which is coated in radar-absorbing camouflage, carries four warheads and the same number of false targets to penetrate missile defenses.
In addition, the president specifically called for the completion of development and mass production of the S-500 surface-to-air anti-missile system, which will be "capable of hitting targets at super-high altitudes, including near space." Modernization of Pantsir short-to-medium-range air defense weapon system was also mentioned by the Russian leader.
Think your friends would be interested? Share this story!
You can share this story on social media: