US 'totally unconcerned about loss of Palestinian lives' – ex-UNHRC official to RT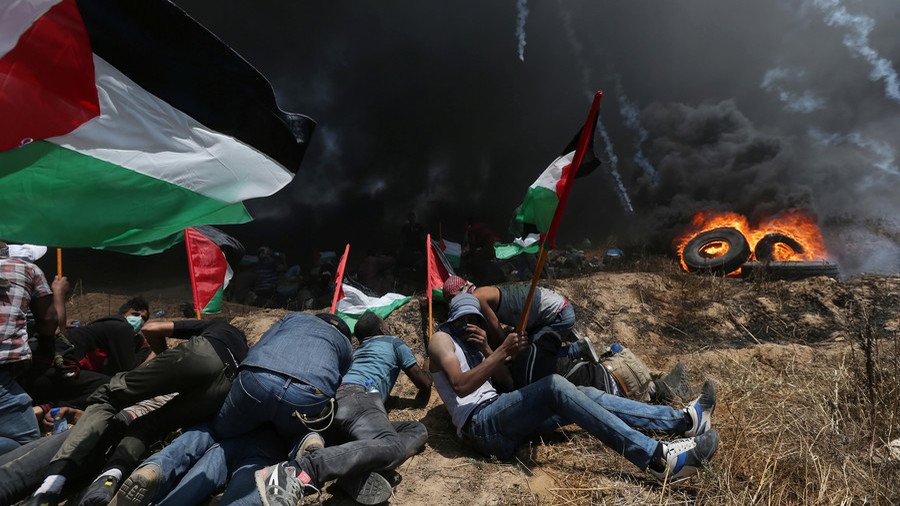 The Trump administration knew that protests against the relocation of the US Embassy to Jerusalem were likely to occur, but is unconcerned about the loss of Palestinian lives, international law professor Dr. John Dugard told RT.
Israeli forces killed dozens of Palestinian protesters on Monday, but the White House is "totally unconcerned about the loss of life on the part of Palestinians," said Dugard, a former special rapporteur to the UN Human Rights Council concerning Palestinian affairs. He added that the US knew such protests against the embassy move from Tel Aviv to Jerusalem would likely occur, and that the US "must accept prime responsibility for what is happening in Gaza."
He noted that Israel has used "excessive force in order to suppress legitimate peaceful protest." And although he would like to see an "outcry around the world" regarding Israel's actions, he said it seems the world is "prepared to defer to Israel and the United States."
UNHRC chief Zeid Ra'ad Al Hussein has tweeted that the "Shocking killing of dozens, injury of hundreds by Israeli live fire in #GAZA must stop now." The official called upon Israel to respect the right to life.
However, Dugard argues that such respect from Israel is unlikely. "We've reached the situation, unfortunately, in which Israel is above the law and the United States has indicated that it's not at all interested in international law when it concerns Israel."
"Shocking killing of dozens, injury of hundreds by Israeli live fire in #Gaza must stop now. The right to life must be respected. Those responsible for outrageous human rights violations must be held to account. The int'l community needs to ensure justice for victims" – #Zeid. pic.twitter.com/hBb7825Sp8

— UN Human Rights (@UNHumanRights) May 14, 2018
Dugard's comments came as the US Embassy opened in Jerusalem, sparking protests in Gaza. Dozens of people have been killed by Israeli forces, including children. The Palestinian government has denounced Monday's violence as a "terrible massacre" perpetrated "by the forces of the Israeli occupation," and called for international intervention to prevent further deaths.
If you like this story, share it with a friend!
You can share this story on social media: