Firefighters battle massive blaze at Dubai tower, residents evacuated (PHOTOS, VIDEOS)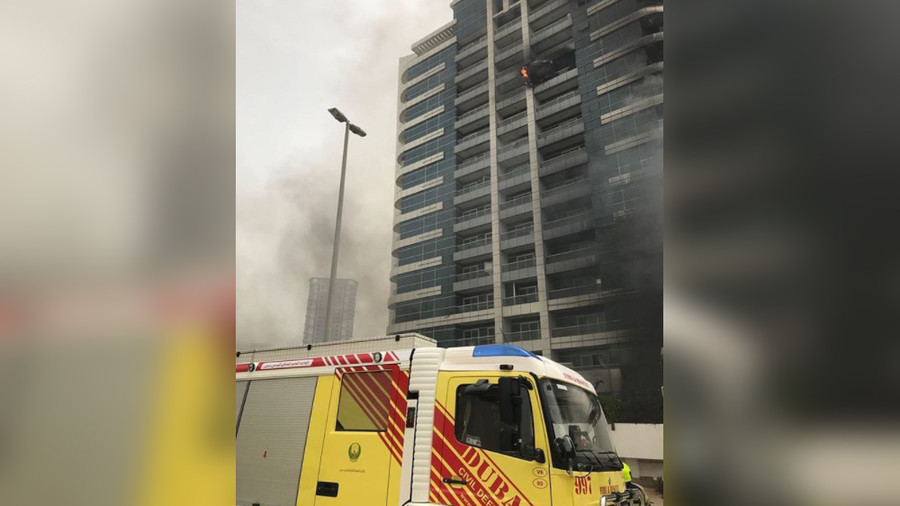 Dubai firefighters battled a major fire at a high-rise residential building in the city. Footage from the scene shared on social media shows flames and huge plumes of smoke engulfing the tower.
Dubai Civil Defence said they were working to put out the blaze at Zen Tower in the Marina area on Sunday morning, and confirmed that all residents had been evacuated safely, with no reports of injuries.
The fire broke out at around 11am local time and appears to have stripped the building's cladding. The blaze coincides with a huge dust storm in the region, causing poor visibility.
Dubai Civil Defence said it brought the blaze under control within an hour of reaching the site.
Properties for sale in the Zen Tower currently range from US$242,295 (890,000 AED) for a 1,025 square foot one bed apartment, up to $1.14 million (4,200,000 AED) for a penthouse.
READ MORE: Dubai-based British twins face jail for allegedly assaulting police & cursing Arab women