French authorities investigating Paris stabbing as terrorism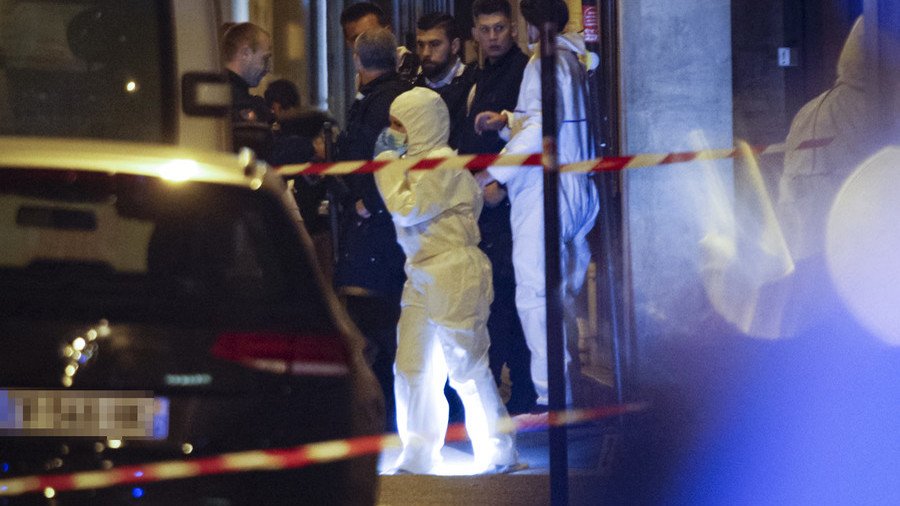 French authorities are treating Saturday night's stabbing in Paris, which left one person dead, as a terrorist attack, the Paris prosecutor has said. He cited witnesses who said that the attacker shouted "Allahu akbar."
Several witnesses earlier told media outlets that they heard the assailant shouting "Allahu Akbar" as he was stabbing passersby and attempted to storm into a restaurant near the Opera House in the 2nd arrondissement of Paris, where the rampage took place on Saturday evening.
Paris prosecutor François Molins said that the anti-terrorist section of the Paris prosecutor's office was dealing with the attack.
"At this stage, on the basis of testimonies mentioning the fact that the aggressor shouted 'Allahu akbar' when attacking passersby with a knife, given the modus operandi, we dispatched the anti-terrorist section of the prosecutor's office," he said.
French President Emmanuel Macron appeared to link the stabbing attack to the terrorism-related tragedies that have hit France in the recent years.
"France once again paid the price of blood but did not give an inch to the enemies of freedom," Macron wrote on Twitter in the wake of the attack.
The terrorist organization Islamic State (IS, formerly ISIS/ISIL) has claimed responsibility for the attack through its propaganda mouthpiece. The agency affiliated with the group called the assailant a "soldier" and stated that the stabbing is a response to its calls for attacks on countries involved in an anti-terrorist campaign in Syria and Iraq. This claim has not been confirmed by the investigators yet.
A spate of deadly terrorist attacks by ISIS-affiliated militants has claimed over 200 lives in France in the last three years. The coordinated attacks in Paris and its suburb of Seine-Saint-Denis in November 2015 left over 130 people dead and hundreds injured. In July 2016, at least 86 people were killed in Nice when a truck driven by an ISIS sympathizer mowed down revelers celebrating Bastille Day. After the 2015 attacks, a state of emergency was imposed in the country, which was only lifted in November of last year.
You can share this story on social media: