Crouching stork, hidden leopard: Stunning moment bird escapes claws of hungry predator (VIDEO)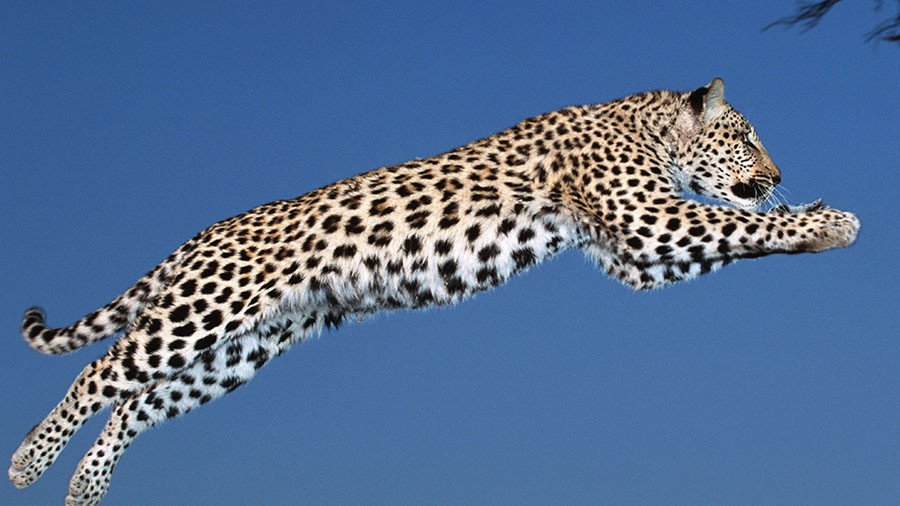 An agile bird miraculously managed to escape from a leopard that had been hiding in the dense grass of a safari park in Tanzania. The stunning moment was caught on camera by a tourist.
The incredible video shows a stork cautiously wandering around the long grass moments before a leopard leaps into the air, trying to attack the bird. But the vigilant stork quickly flies up after realizing he's being hunted, with the leopard's clutches missing by a couple of inches.
The dramatic moment was filmed by safari guests Paul Rifkin, 60, who took the pictures, and Lauren O'Dea, 32, who recorded the footage, during a trip to Tanzania, according to captions on the video.
If you like this story, share it with a friend!
You can share this story on social media: