Israeli strikes on Syria raise threat of military confrontation with Tehran – Russian MP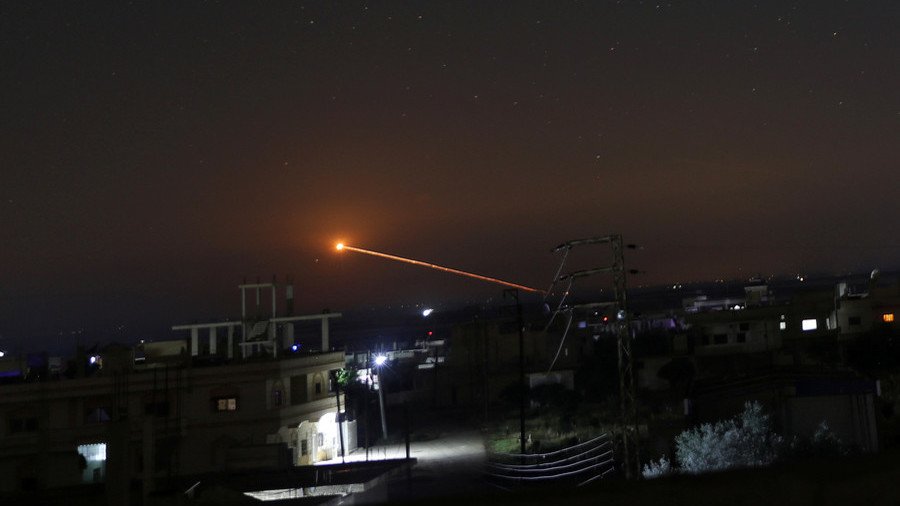 Israel's bombing of Iranian targets in Syria was a "direct planned action" following the US withdrawal from the Iran nuclear deal, according to Russian MP Leonid Slutskiy. He says it could spark a direct confrontation with Iran.
"Israel's strikes on Iranian positions in Syria is a direct planned action after the US withdrawal from the nuclear deal [with Iran], which became the next step in the chain of US-Israeli provocations against Iran," Slutskiy, who heads the State Duma's International Affairs Committee, said on Thursday.
The statement came several hours after Israel launched one of the largest operations against "dozens" of Iranian military targets in Syria. Tel-Aviv's airstrikes lasted for two hours early on Thursday. More than 70 rockets were fired while 28 military jets were deployed, according to the Russian Ministry of Defense. Israel claims the attack came after Iranian forces allegedly hit Israeli targets in the Golan Heights.
"Tel-Aviv is escalating the threat of real military confrontation with Tehran," Slutskiy said, adding that any "aggravation of anti-Iranian hysteria is explosive." Slutskiy warned that the attack undermines an already-shaky situation around the 2015 Joint Plan Of Action (the JPOA), commonly known as the Iranian nuclear deal.
On Tuesday US President Donald Trump announced that Washington will not recertify the landmark accord which capped Tehran's nuclear program in exchange for sanctions relief. Other signatories of the deal – China, France, Russia, the UK and Germany – condemned the move and plan to maintain the agreement minus the US.
The rise in tensions between Tehran and Tel-Aviv is a cause of concern, Russian Deputy Foreign Minister Mikhail Bogdanov said. Such a "dangerous" escalation only "diverts" the world from fighting Islamic State (IS, formerly ISIS) and Al-Nusra terrorists, according to the diplomat.
"It is necessary to de-escalate tensions," Bogdanov said, while adding that the Iranian-Israeli exchange of strikes had been touched upon during the visit of Israeli Prime Minister Benjamin Netanyahu to Moscow earlier this week.
You can share this story on social media: