Israeli missiles hit Syrian radar, air defense sites – state media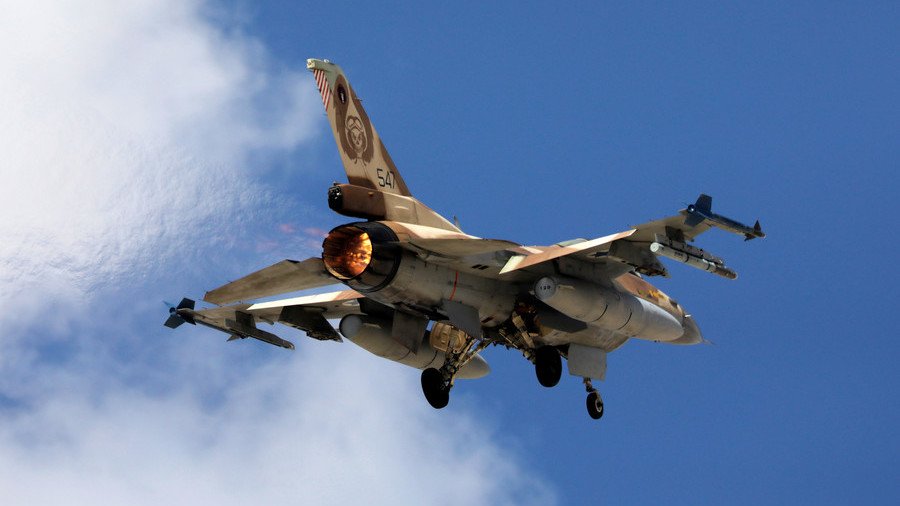 Some of the missiles Israel launched into Syrian territory have broken through the defenses deployed by Damascus and hit radar and air defense positions, state media outlet SANA said, citing a military source.
The missile barrage, reportedly launched by Israeli warplanes from outside Syrian territory, took place late Wednesday evening into early Thursday morning and targeted areas in the Quneitra and Homs areas near Damascus. Syrian air defense systems responded and shot down "tens" of incoming missiles, according to SANA.
"Some of them managed to target a number of air defense (positions), radar and an ammunition depot," the source cited by SANA said.
Videos posted online by locals appear to show flashes from air defense missiles visible from the capital.
The Israeli army said it was attacking "Iranian targets" inside Syria. It earlier said its positions in the occupied part of the Golan Heights were targeted by some 20 missiles launched by "Iranian forces" from the Syrian-controlled part. At about the same time, Syrian media reported Israeli shells hitting the country's territory. Neither of those attacks resulted in any casualties, according to official sources.
Israel has been claiming that Iran is setting up bases of operations in Syria in order to stage attacks against the Jewish state. It has launched numerous air strikes against Syrian government-controlled territories, targeting alleged Iranian positions.
You can share this story on social media: