'Never tell host what to do': Top German diplomat schools new US ambassador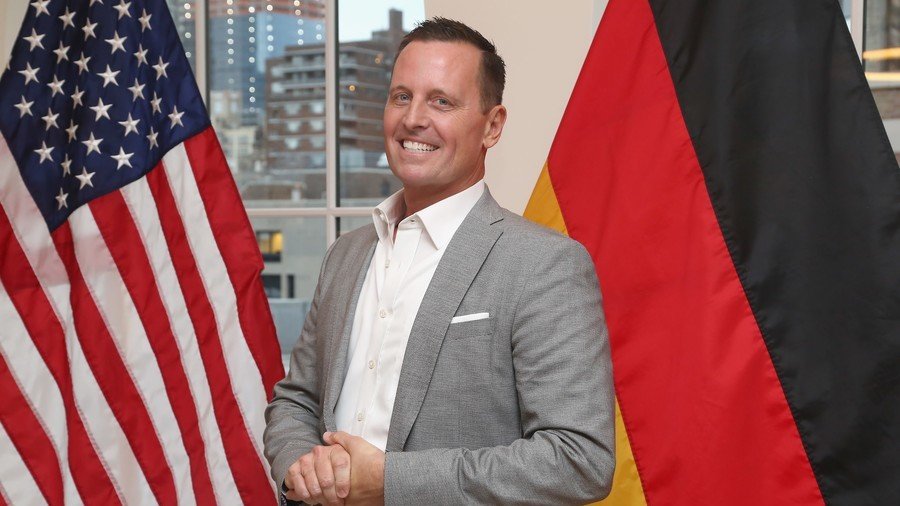 On his first day as US ambassador to Germany, Richard Grenell has been accused of crossing the line of diplomacy and offending his host nation by telling German businesses to get out of Iran immediately.
Just hours after he was sworn in, and following the breakdown of the Iran nuclear deal, the new US ambassador tweeted that German companies should "wind down" in Iran before its economy is hit by sanctions.
"US Sanctions will target critical sectors of Iran's economy," Grenell said. "German companies doing business in Iran should wind down operations immediately."
READ MORE: Pompeo returning with 3 US prisoners from North Korea - Trump
But the tone of Grenell's message has not gone down well, with some online commentators accusing the diplomat of being arrogant and lacking the necessary tact.
Former German ambassador to the US and UK Wolfgang Ischinger advised the newly appointed diplomat against ordering a host country around.
"Explain your own country's policies, and lobby the host country - but never tell the host country what to do, if you want to stay out of trouble," Ischinger tweeted.
A German industry group, BDI, said they could not understand the reasoning behind the demand from Grenell.
"German industry criticizes the extraterritorial application of sanctions, as envisaged by the United States," a BDI statement said.

German Green Party MP Omid Nouripour gave Grenell a welcome online, but not before laying into his tweet about German businesses.
The leader of the German Social Democratic, Andrea Nahles, was also among Grenell's critics, suggesting that the new Trump pick needed to learn more about diplomacy.
"It's not my task to teach people about the fine art of diplomacy, especially not the US ambassador. But he does appear to need some tutoring," Nahles said, as reported by Zeit Online.
If you like this story, share it with a friend!
You can share this story on social media: