Cocaine delivered to homes quicker than pizza, survey finds
Published time: 9 May, 2018 11:27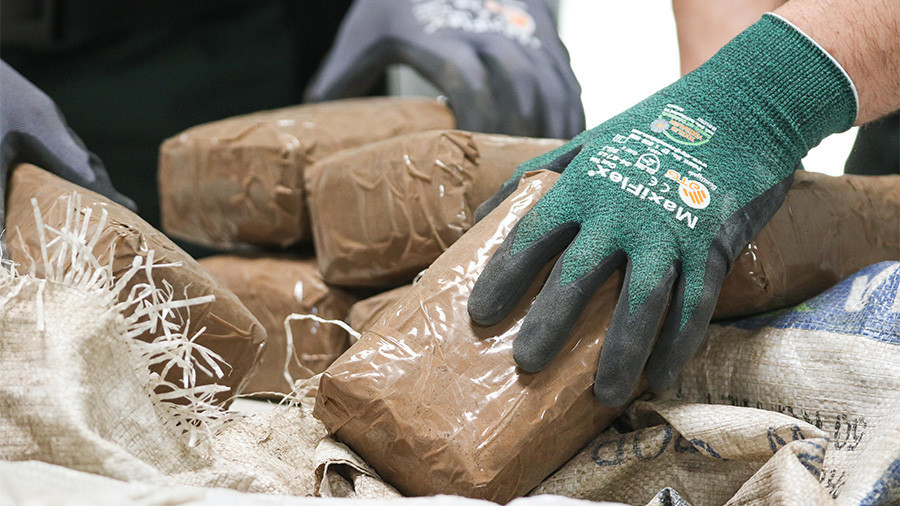 A study run by the 2018 Global Drug Survey has revealed that a third of cocaine sniffers around the world say that home delivery of the drug has become so efficient that you can get it "more quickly than pizza."
The study says that just like other commodities, more and more people expect drugs to be delivered quickly to their door. According to the survey, which examined the lifestyle of 130,000 drug addicts and 15,000 cocaine users in 44 countries, 30.3 percent reported they could get cocaine in just half an hour, while only half of pizza deliveries are made within the same time frame.
The report revealed that almost half of the cocaine users in Brazil (44.9%) didn't have to wait more than half an hour to indulge themselves.
In Europe, the list was topped by the Netherlands with 39.6% of respondents remarking on the swift delivery of the drug. On the British Isles, speedy home delivery was reported by more than a third of the English (36.6%) and Scots (37.4%).
Apparently, according to the survey, offering the best quality product isn't enough for drug dealers to win the hearts of their customers anymore. To stay in business, they have had to improve service. Dealers now strive to be the first to deliver. They have also had to adapt their delivery methods to become more efficient.
As traditional street dealing is linked to the danger of getting caught, more cocaine users have their favorite drug delivered to their letterbox. Easier access to drugs like cocaine, the survey says, can lead to higher consumption, which can easily get out of control.
Like this story? Share it with a friend!