Foot in mouth: Japanese PM served dessert in a shoe at Netanyahu dinner (PHOTOS)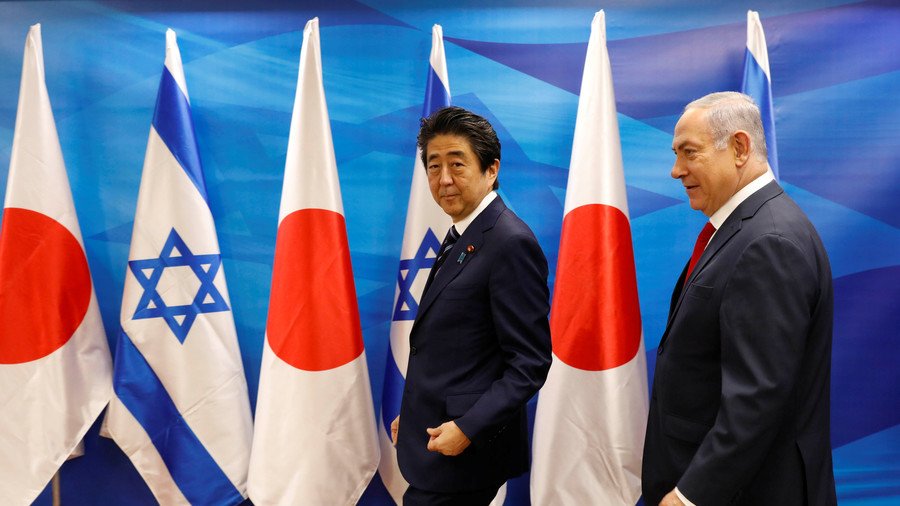 Japanese leader Shinzo Abe and his wife were dished up dessert in a shoe during dinner at the Israeli prime minister's residence.The culturally offensive move has been slammed by diplomats from both countries.
"This was a stupid and insensitive decision," a senior Israeli diplomat who had previously served in Japan told newspaper Yediot Aharonot. "It is equivalent to serving a Jewish guest chocolates in a dish shaped like a pig," he said, adding "there is nothing more despised in Japanese culture than shoes."
"No culture puts shoes on the table," a Japanese diplomat told the Hebrew newspaper. "If this is meant to be humor, we do not find it funny. I can tell you that we are offended for our prime minister," the diplomat said.
Abe and his wife dined with Benjamin and Sara Netanyahu on May 2, during Abe's second official visit to Israel. The meal was prepared by Israeli celebrity chef Segev Moshe.
In a photo shared on Moshe's Instagram page the shoes can be seen laid on placemats on the table as the Prime Ministers and their wives pose for the camera, apparently unperturbed by the cultural faux pas.
Another post by the celebrity chef explains that the shoe is made of metal and shows the chocolate praline selection inside.
The odd choice of dessert bowl substitute didn't only baffle diplomats, with many social media users also expressing their bewilderment at the concept.
"What a stupid idea, shoes at the table!!" one commenter wrote. "So you knowingly served the Japanese prime minister a dessert in a shoe. First that isn't creative. Secondly it's offensive. What are you smoking?" another added.
While few cultures would appreciate having an actual shoe on the table, this goes double for Japanese etiquette, where street footwear is not permitted inside at all. People do not wear shoes in the home or the office and visitors are expected to comply by removing their footwear before entering inside.
Like this story? Share it with a friend!
You can share this story on social media: