Shutdown in Kashmir after five killed while protesting earlier killing of rebels by Indian forces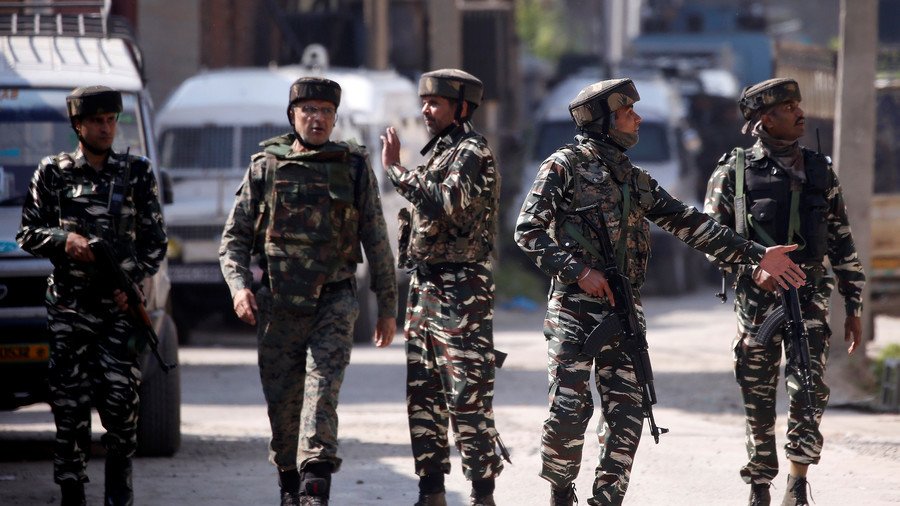 Kashmir has effectively shut down, after five people were killed while protesting earlier killings by Indian security forces. Angry demonstrators took to the streets after the five rebels, including an academic, were gunned down.
The shutdown comes after the five civilians were killed during protests in Shopian, Kashmir, on Sunday. Those demonstrations came after the other five people, who authorities call terrorists, were gunned down by police earlier the same day, when security forces acted on a tip regarding their exact whereabouts. Then protesters took to the streets to express their anger at the rebel deaths, which ultimately led to the loss of five more lives.
Authorities closed down all educational institutes following calls by separatists for a protest march on the Civil Secretariat in Srinagar, The Hindu has reported.
High-speed mobile internet and phone service was also stopped, while train services were suspended. Markets, banks, and gas pumps were closed on Monday morning.
Curfew restrictions were also imposed by the Srinagar administration.
More than 100 protesters were injured in clashes with police during the protests. Many had pellet injuries to their eyes, according to doctors, cited by the Indian Express.
"We received 73 patients who had been hit by pellets and 12 who had been hit by bullets," Shopian Chief Medical Officer Dr. Rashid Ahmad told the Indian Express. "We referred 25 seriously injured patients to hospitals in Srinagar."
A total of 17 people, including nine protesters, have died in militancy-related incidents in the region since Saturday. India and Pakistan have been fighting over Kashmir since each country gained independence in 1947, though the territory is part of India. However, the population of Kashmir is more than 60 percent Muslim, with many advocating for an independent state or an alignment with Muslim Pakistan.



You can share this story on social media: