'10 lashes per hour, every hour from 9am to 5pm': Aussies to debate Sharia-style justice system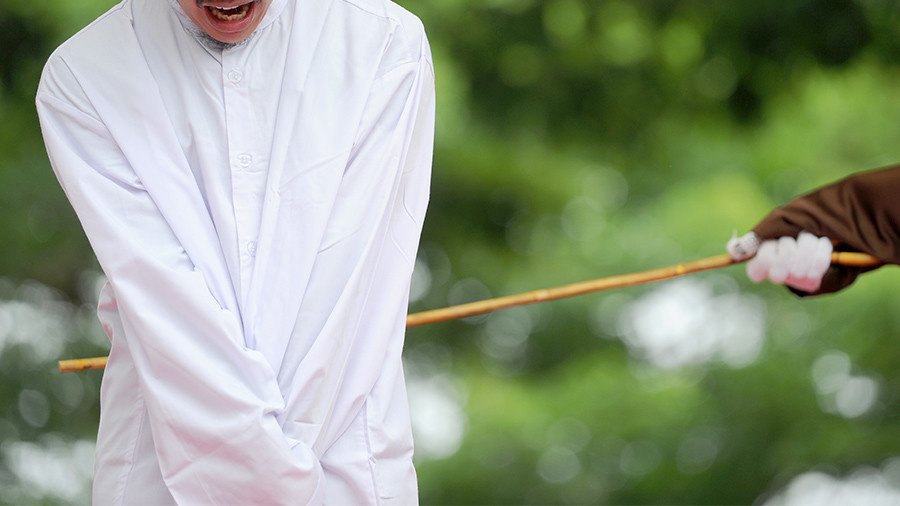 The right-wing Carlingford branch of the New South Wales Liberal Party is set to debate the merits and feasibility of introducing 'Sharia-style' corporal punishment in the form of lashes, according to local media reports.
The corporal punishment would consist of a number of lashes which would increase depending on the severity of the crime, or if it was a repeat offense. Carlingford branch President George Popowski proposes 10 lashes for petty theft, 1,000 lashes for stealing a car, which would be doubled if the vehicle was damaged, 5,000 lashers for assaulting a police officer and up to 20,000 lashes for those convicted of murder, reports The Sydney Morning Herald.
The punishment would be meted out at a rate of "10 lashes per hour, every hour from 9am to 5pm, with one hour for lunch," Popowski wrote in an internal memo as cited the paper.
The motion for debate would involve establishing panels of 20 members of the public, not more than 30 percent of which could be members of the legal profession. George Popowski said the debate will focus on ways to "straighten out the law and order system," which would include placing sentencing responsibility on members of the public as opposed to judges. Popowski favors the reintroduction of corporal punishment as he argues it is the "fairest" form of justice as "we all feel the same pain."
Popowski is no stranger to controversy, previously making headlines in 2016 for introducing a motion at the Liberal Party conference to ban all immigration, while referring to migrants as "criminals," "bastards," and "jihadists." He will reintroduce a similar motion for next week's meeting, calling for a complete ban on immigration and the admission of refugees. Victorian Liberal Party President Michael Kroger also had to intervene to stop a gay conversion therapy motion from being tabled at the party's state council meeting in April.
READ MORE: No country willing to resettle asylum-seekers from Pacific camps – Australia
Among other incendiary assertions, Popowski claims that Australia's education system has been "usurped by lefties (communists)," that half the country's population was unemployed and that global warming due to CO2 emissions was impossible.
RT.com has contacted the NSW Liberal Party for comment. However, Popowski did not respond to other media requests for a statement, citing party rules and saying "I'll get a hiding. My lips are sealed."
Corporal punishment in the home is legal throughout Australia under the right of "reasonable chastisement," though judicial corporal punishment was removed from the statute book for federal crimes in 1914. However, it persisted in some form or another in state law until relatively recently.
If you like this story, share it with a friend!
You can share this story on social media: