Putin rides in new, long-rumored state car at inauguration ceremony (VIDEO, PHOTO)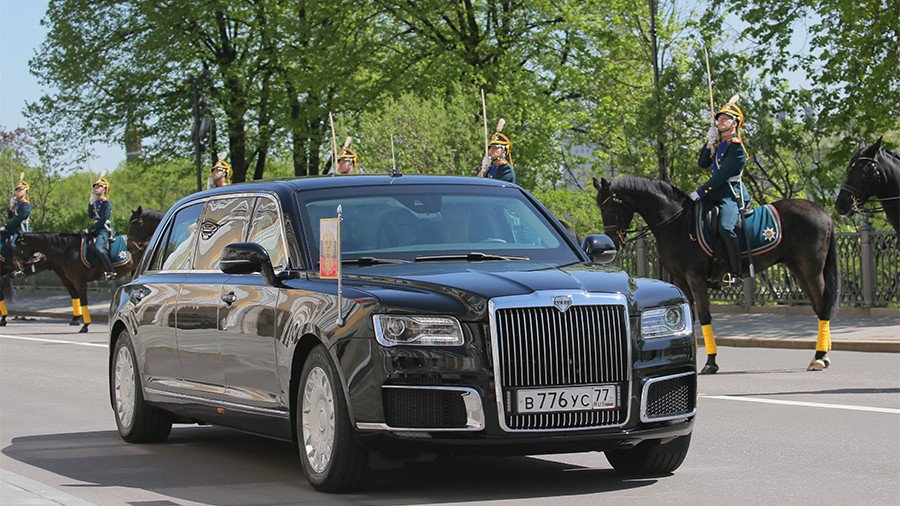 The swearing-in ceremony of Vladimir Putin, who was re-elected as Russian president in March, was used to show to the public the new state car developed for top officials.
It was rumored, but not officially confirmed, that the limousine would finally be unveiled during the ceremony. Developed in a program called 'Kortezh,' it replaces the German automobiles previously favored by the presidential administration.
Russia has not used domestically-produced cars for the transportation of senior officials since Soviet times. The Kortezh project is a matter of prestige, demonstrating Russia's technological and industrial capabilities. Only a handful of nations use domestically-produced automobiles for their leaders.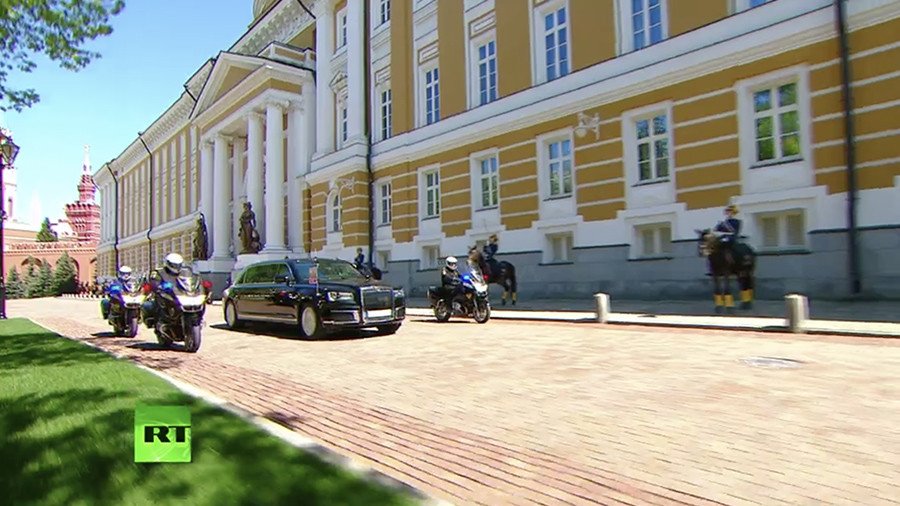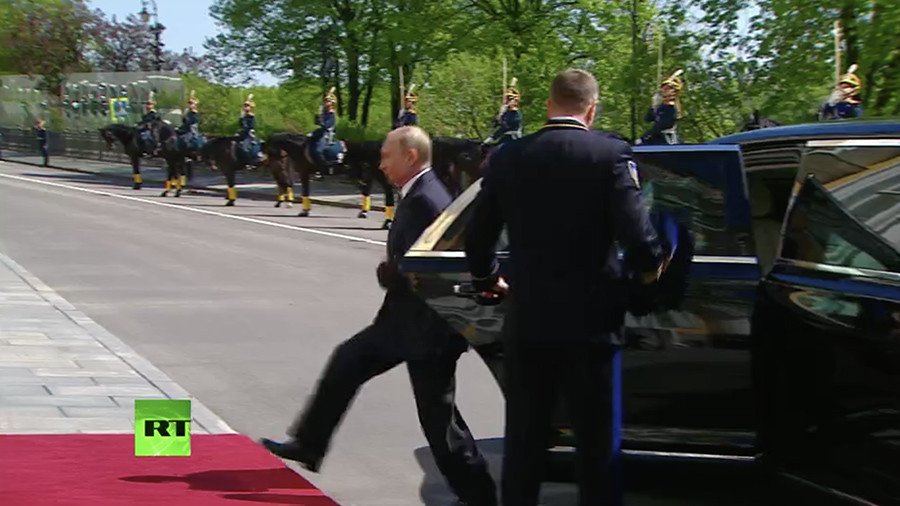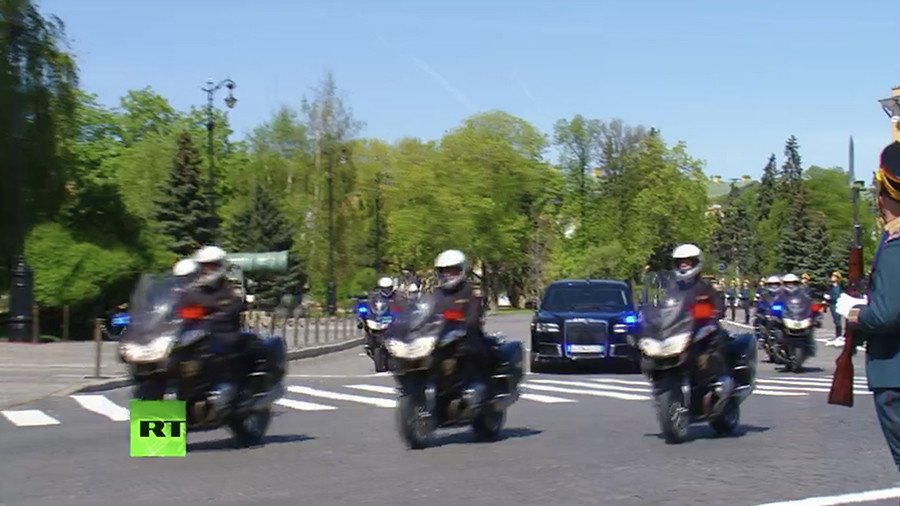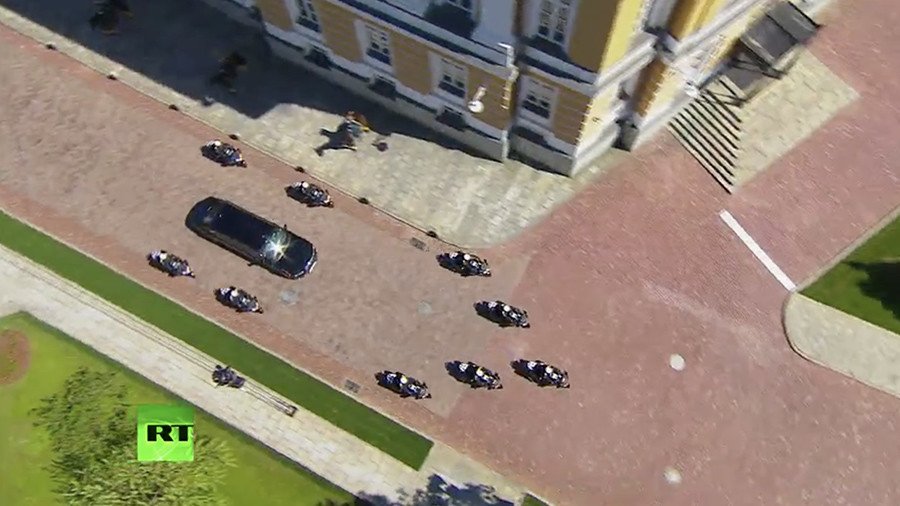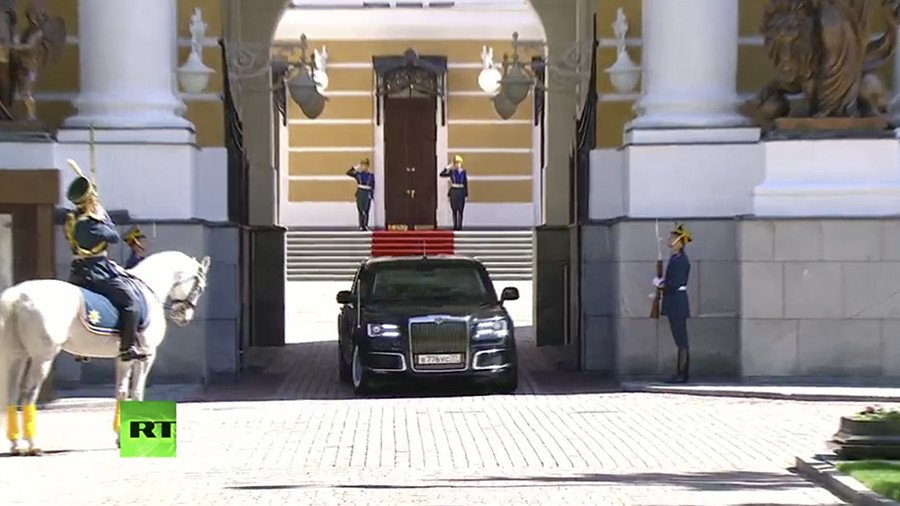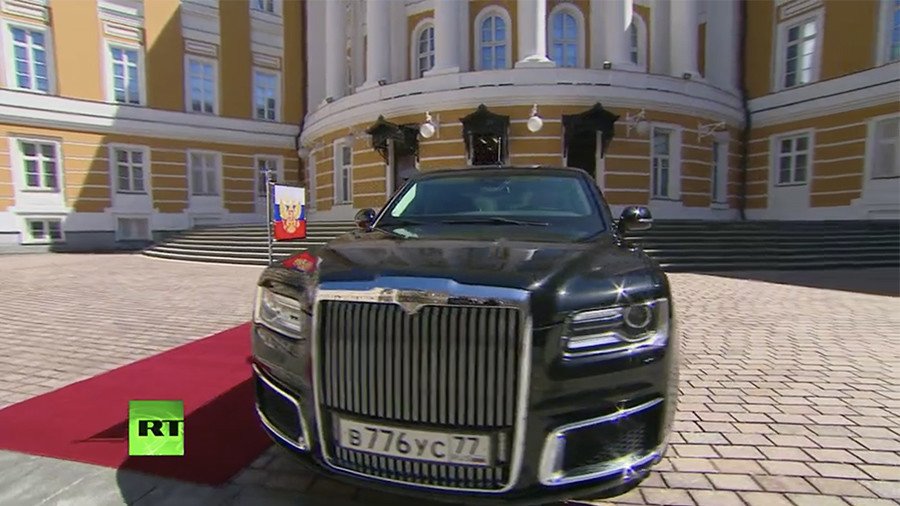 You can share this story on social media: