Scientists develop 'artificial retina' in hope to restore sight to the blind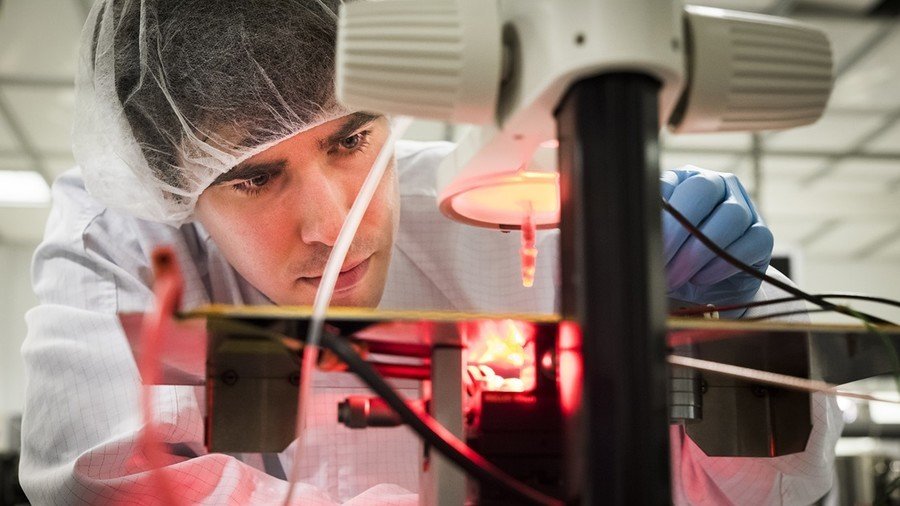 A cheap new artificial retina could soon be used to restore sight to the blind, according to joint research by scientists at universities in Israel and Sweden.
Researchers from Tel Aviv and Linkoping have developed a small, photoactive film capable of converting light into electrical signals that stimulate light-sensitive nerve cells in the eye. It is hoped that the research could lead to the development of a wireless implant which could be inserted in the eye of a person whose light-sensitive cells have degraded.
READ MORE: Scientists may have 'game changer' drug to treat Alzheimer's
Sight experiments were carried out in the Israeli capital by a group led by Yael Hanein, a trailblazer in the field of biotech. The study, which has been published in the journal Advanced Materials, presents a vision of a widely-available organic implant made from pigments used in printing inks and cosmetics.
"The response time must be short if we are to gain control of the stimulation of nerve cells," said David Rand, postdoctoral researcher at Tel Aviv University. "Here, the nerve cells are activated directly. We have shown that our device can be used to stimulate not only neurons in the brain but also neurons in non-functioning retinas."
READ MORE: Brain hacking, freezing time & weaponized insects: Meet US military's dystopian plans
According to Eric Glowacki, a principal investigator in the Laboratory of Organic Electronics at Linköping University, it is possible to adapt the technology for applications to be developed for other parts of the body.
"We have optimised the photoactive film for near-infrared light, since biological tissues, such as bone, blood and skin, are most transparent at these wavelengths. This raises the possibility of other applications in humans in the future," Glowacki said.
Like this story? Share it with a friend!
You can share this story on social media: