Beijing shrugs off laser warfare accusations after US complains over Djibouti 'incident' with pilots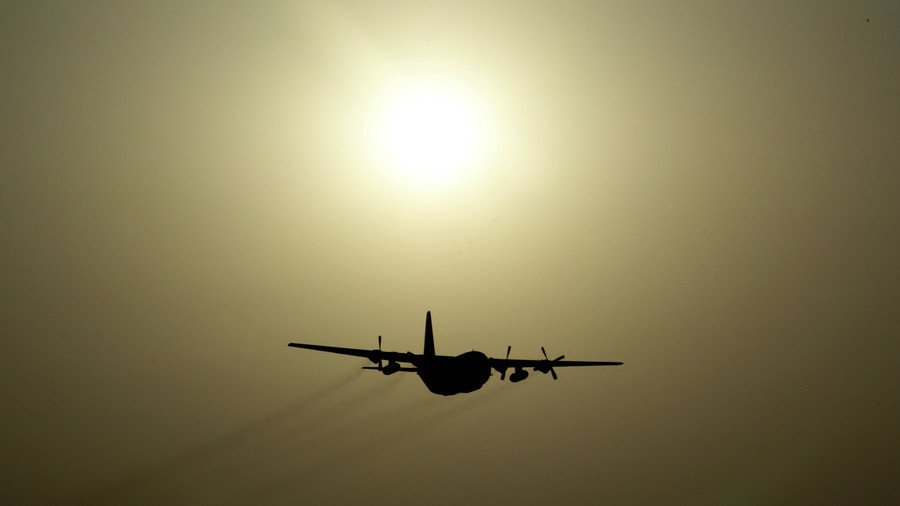 The US has filed a complaint against Beijing over an alleged military laser incident in Djibouti, which hosts both US and Chinese military bases. Beijing slammed the "untrue criticisms," saying it abides by international law.
On Thursday, the Pentagon accused China of pointing military-grade lasers at a US C-130 Hercules while it was landing at the American base in the Horn of Africa. It said two pilots suffered minor injuries and that the US is confident the Chinese were behind the incident, the exact timing of which is unclear.
"This activity poses a true threat to our airmen. We have formally demarched the Chinese government, and we've requested that the Chinese investigate these – these incidents," Pentagon spokeswoman Dana White said at a news briefing.
While the US officials did not elaborate on how the pilots were injured, CNN cited a notice to airmen saying the crew of the C-130 suffered eye injuries.
China lambasted the allegations on Friday, with the defense ministry saying that it had "already refuted the untrue criticisms via official channels" and stressing that Beijing "strictly abides by international law and laws of the local country, and is committed to protecting regional security and stability." The Chinese Foreign Ministry said that the US allegations are "inconsistent" with the facts.
It is not the first time that American servicemen were affected by lasers, according to the Pentagon. Some 10 incidents occurred in the space of the last two weeks, when US aircraft landing at the base were hit by laser beams.
In April, the Federal Aviation Administration issued a notice to airmen warning them of "unauthorized laser activity" in the vicinity of the base. The notice advised pilots to "use extreme caution" and notify the US military if beams are seen.
Both Washington and Beijing are signatories of the Protocol on Blinding Laser Weapons – an international agreement that bans the use of laser weapons causing permanent blindness. However, China "has been updating its homemade blinding laser weapons" for different combat operations, and it is unclear whether they cause temporary or permanent blindness. The US has also developed laser weapons of its own, including the five-kilowatt Mobile Expeditionary High Energy Laser (MEHEL) that was showcased in March.
The Chinese military outpost in Djibouti, the country's first overseas base, officially opened in 2017. It is just miles from the only permanent US military base in Africa, Camp Lemonnier. Not much is known about the Chinese compound, which Beijing says is a "logistics facility", but is thought to be part of the policy of countering American influence in the region.
READ MORE: 'Hysteria in the United States over China in Africa'
You can share this story on social media: