2 killed as Russian Su-30SM jet crashes off Syrian coast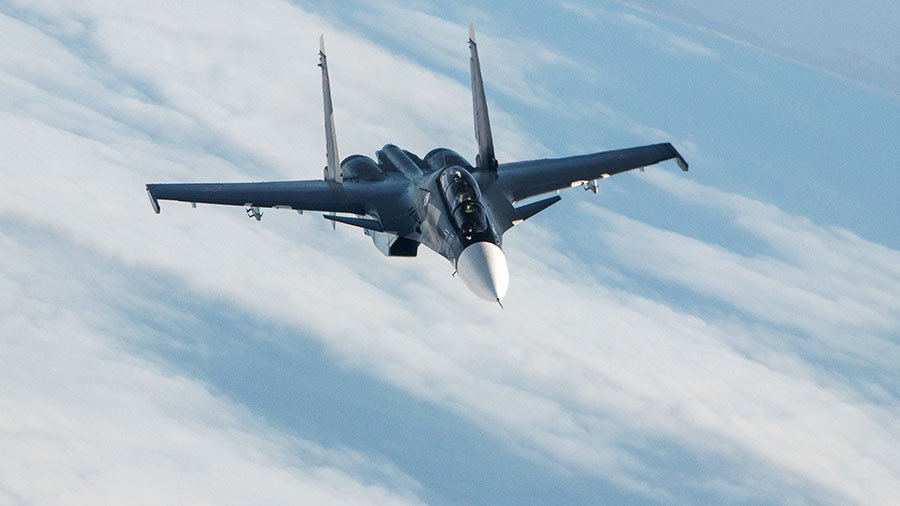 A Russian military jet has crashed off the coast of Syria's Latakia, killing two pilots on board, the Russian Defense Ministry has confirmed.
On Thursday morning, a Russian Su-30SM went down in the Mediterranean Sea after taking off from Khmeimim Airbase. Pilots "fought to take the aircraft under control till the last minute," the Russian Defense ministry said. Both of them died as the result of the incident.
The crash may have been caused by a bird hitting the engine, the ministry said, citing preliminary data. The aircraft did not come under fire.
The Su-30SM is the first warplane in the Su-30 family of "Flankers" to be lost by the Russian military.
Russian military aircraft are stationed in Syria as part of a deal between Moscow and Damascus. In 2017, Russian and Syrian authorities agreed to prolong their presence in the country after President Vladimir Putin ordered the withdrawal of a significant number of troops from Syria. Khmeimim Airbase near Latakia and the naval site in the port city of Tartus have been handed over to Russia for 49 years with an option of automatic extension.
You can share this story on social media: