North Korea will merge time zones with South starting May 5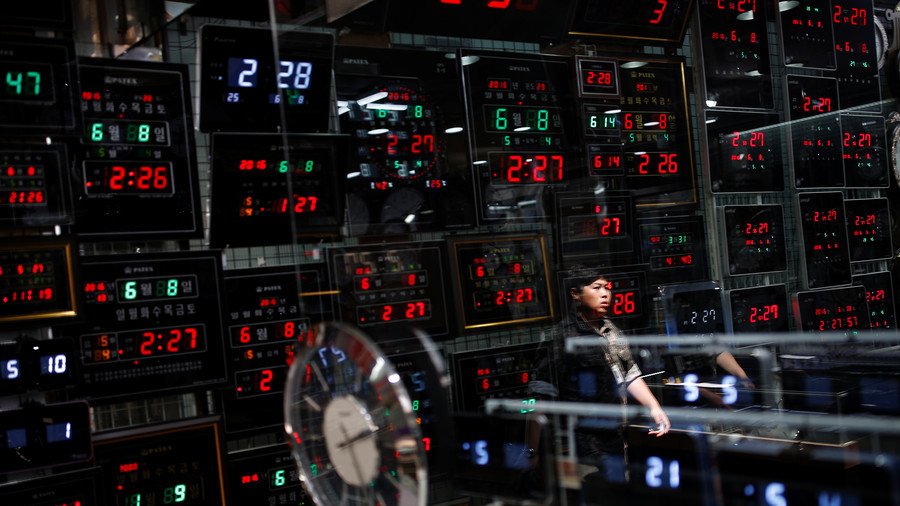 North Korea will synchronize its time with South Korea as early as this week, Pyongyang announced on Monday. The North created its own time zone in 2015, turning back the clocks by 30 minutes to defy Japanese colonial legacy.
The decision to return to the same time is one of the many symbolic highlights of the historic Friday summit between North Korea's leader Kim Jong-un and South Korean President Moon Jae-in. The state-run KCNA agency reported that Kim said it was a "painful wrench" for him to see the two clocks hanging above the negotiation table at 'Peace Village' in Panmunjeom showing a different time.
The gesture should pave the way for rapprochement between the North and the South, and serve as "the first practical step for national reconciliation and unity," according to Kim, as cited by KCNA.
On Monday, North Korea's Presidium of the Supreme People's Assembly, the highest state body between the assembly's sessions, voted to adopt a decree codifying the changes that will take effect on May 5.
At present, North Korea's time is lagging 30 minutes behind that of South Korea. North Korea introduced its own "Pyongyang time" in August 2015 to mark the 70th anniversary of liberation from the Japanese rule. The time, which will be now shared by the two Koreas, was set by Japan, which ruled the peninsula from 1910 to 1945, to coincide with its own.
If you like this story, share it with a friend!
You can share this story on social media: