Art teacher says 8yo boy can't draw space properly, but Roscosmos knows better (PHOTO)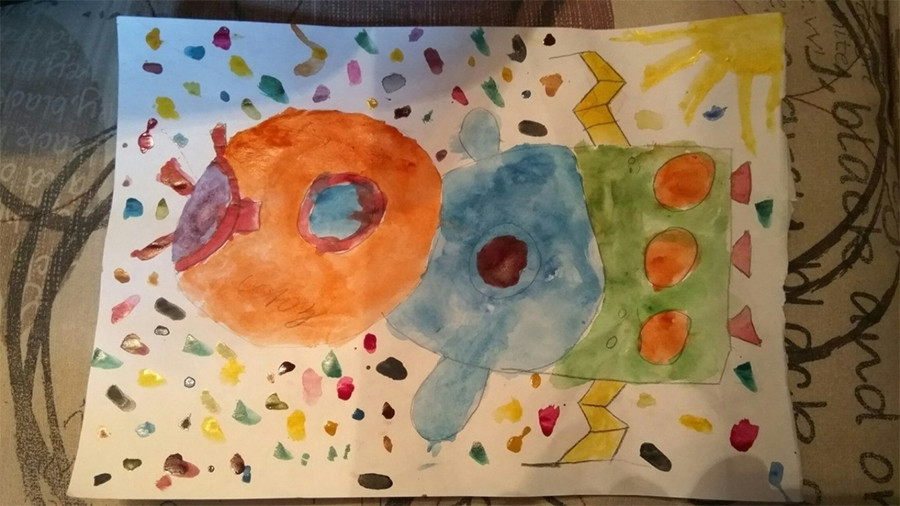 "Space doesn't look like that," a school teacher told a boy when he handed in an art assignment. "Yes it does," Russian space agency Roscosmos replied.
In a special assignment ahead of Cosmonautics Day, Maksim's class was tasked with depicting outer space. The boy drew a Russian Soyuz spacecraft, flying past the sun amid a scattering of multicolored stars. The teacher was not impressed. She told the boy to redo the picture, because "space doesn't look like that," Maksim's mother said.
Maksim, 8, was understandably upset. So upset, in fact, that his father decided to clear things up with someone who knows a thing or two about space.
So he wrote to Roscosmos, and they replied.
"A detailed answer could take more than one page. One thing that can be said for certain is this: the teacher is wrong," the Russian space agency wrote on what appears to be their official social media page on vk.com, published in full by Mash news channel on Telegram.
And it's not just because the teacher denied Maksim the right to artistic expression – it's about hard science.
"The teacher failed to account for the laws of physics and optics." The stars, the agency said, radiate light in a wide spectrum of colors, including the bright hues depicted by Maksim. It's the limitations of the human eye that only allow us to see a basic set of colors: red, green, and blue, merged into white.
Apart from matters of astronomy, the Roscosmos representative was surprised at how well the boy portrayed the Soyuz craft: the drawing has the necessary modules and correctly-placed fuel tanks, 360tv reports.
After the long May holidays are over in Russia, Maksim and his parents are going to print out Roscosmos' messages and take them to school to see how the teacher reacts to the official word.
Think your friends would be interested? Share this story!