Indian military plane makes emergency landing outside Moscow (VIDEO)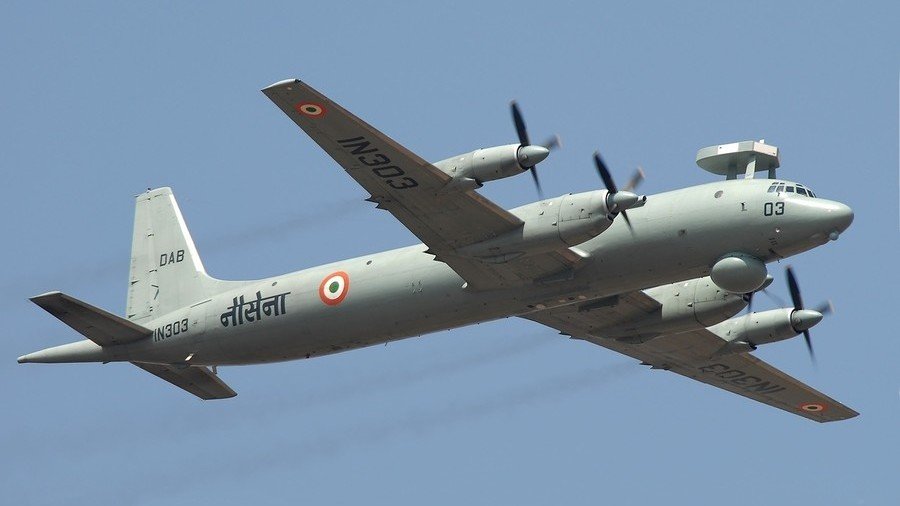 An Il-38 military plane operated by the Indian Army has made a successful emergency landing at Zhukovsky Airfield outside Moscow, after a chassis failure.
"The Il-38 aircraft has successfully landed with its front chassis folded. The firefighters are nearby, there's no fire," the Ilyushin company said.
No one was injured during the incident, the company added. Ahead of the emergency landing, the machine circled around the airfield to burn off and dump excess fuel.
There are seven people on board of the aircraft – four pilots and three technical specialists. The Il-38 is piloted by experienced test pilots of the Ilyushin company, according to its representative. The plane's crew will be recommended for a decoration while the incident will be investigated.
The plane has landed at the Zhukovsky International Airport, which services experimental aircraft along with commercial flights.
The Il-38 is a military plane designed to search for submarines and conduct maritime observation. India's navy operates five Il-38SD machines, which were sold to the country by Russia.
Like this story? Share it with a friend!
You can share this story on social media: