Arrest of Muslim general on war crimes reopens Bosnia war wounds
Published time: 27 Apr, 2018 21:51
Edited time: 28 Apr, 2018 09:04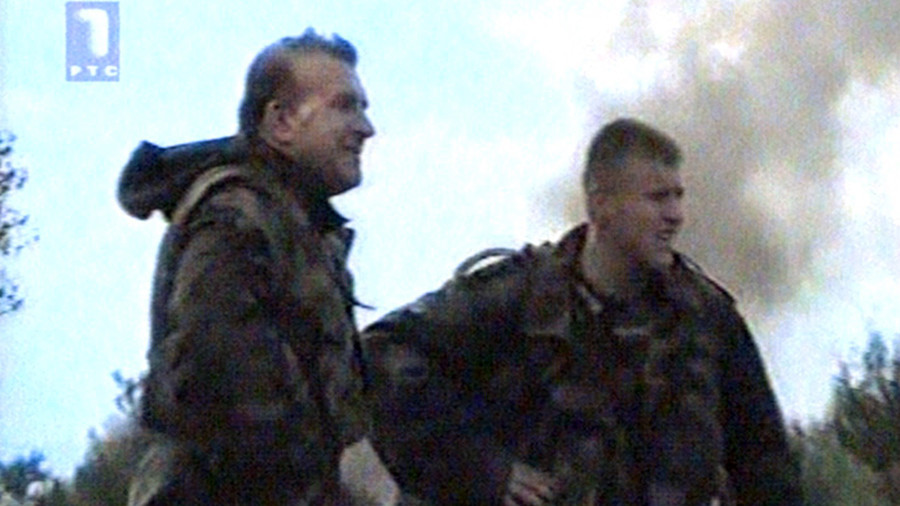 Bosnian authorities have arrested a dozen wartime Bosnian Muslim officers on war crimes charges, including General Atif Dudakovic. While Muslim politicians are outraged, Serbs see the arrests as too little, too late.
Dudakovic, 64, commanded the 5th Corps of the Bosnian Muslim Army in the Bihac enclave during the 1992-95 Bosnian War. His troops fought against the Bosnian Serbs as well as a Bosnian Muslim faction that sought autonomy from the government in Sarajevo. Most Bosnian Muslims consider him a hero for defeating the autonomists.
He and 11 others were arrested on Friday morning and are now facing charges of war crimes against civilians and crimes against humanity.
The charges are related to the deaths of "several hundred Bosnian Serb civilians and prisoners of war in 1995, as well as war crimes against [Bosnian Muslim] civilians loyal to Western Bosnia autonomy in 1994," the prosecutor's office said in a statement.
Dudakovic and other generals are "synonymous with the honorable and heroic defense of Bosnia and their innocence will surely be proven," said the country's prime minister, Denis Zvizdic.
Bakir Izetbegovic, the Bosnian Muslim member of the country's tripartite presidency, called the arrests an "unnecessary humiliation" for people who have cooperated with investigators over the years-long probe.
President of the Bosnian Serb Republic, Milorad Dodik, said the lengthy investigation is part of the problem.
"Had this arrest taken place right after the public was shown recordings where it can clearly be seen how Dudakovic is giving orders for the crimes, I would believe in the good intentions of the judiciary of Bosnia," he said. "As it is, I think that the arrest came too late."
Dodik, the then-prime minister of the Serb Republic, was one of the officials who referred Dudakovic for war crimes charges over a decade ago, after a recording emerged showing the general ordering his subordinates to "execute on the spot" two prisoners they had taken, and commending the men who carried out the task.
(GRAPHIC VIDEO)
A peace agreement negotiated at a US airbase near Dayton, Ohio, ended the war by partitioning Bosnia between the Serb Republic and the Croat-Muslim Federation. Dudakovic is proud of his role in the war and apparently thinks there is still unfinished business to attend to.
"Today's generation says the war is not over, only the shooting stopped," the general reportedly said in May 2017, at a gathering of Bosnian Muslim veterans in Konjic.
Earlier that year, in a speech in Luxembourg, he offered to "personally network those willing to resist greater-Serbian aggression" and that every Bosnian Muslim over the age of 17 ought to prepare by purchasing a uniform, boots, backpack and a sleeping bag, according to the Belgrade daily Novosti.
If you like this story, share it with a friend!