'We are headed for a massive financial crisis' & Fed has 'no idea what's going on' – Peter Schiff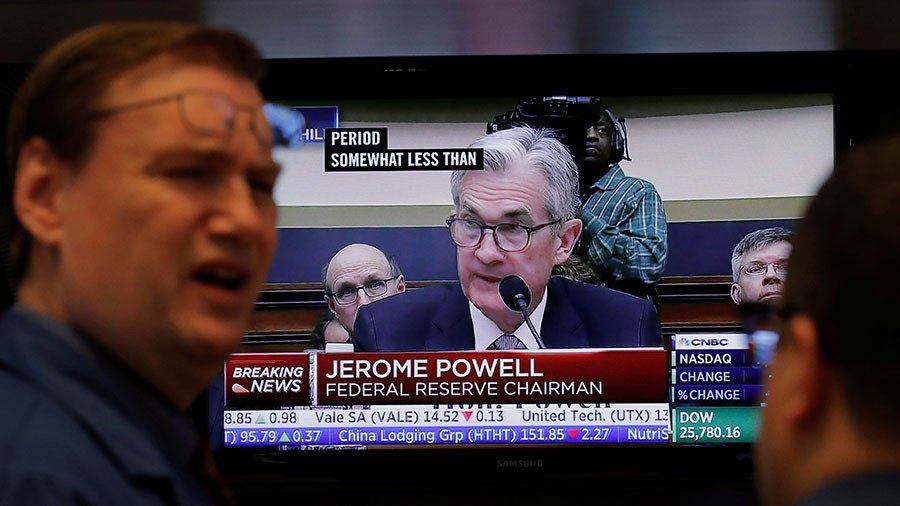 After a stern warning about a calm before an economic storm, investor Peter Schiff has accused the US Federal Reserve of being oblivious to the upcoming crash.
Seeking Alpha quotes Schiff as saying that yields have risen to levels unseen since the last financial crisis a decade ago, with yield curves currently flattening. According to Schiff, that is a troubling sign for the economy in the bond market.
"The 30-year [bond] is 3.15. It's actually just under 20 basis points. 19 basis points is all you get for taking 20 additional years of interest rate and inflation risk. Think about how crazy that is," the investor said. "I mean, interest rates, right now, on the 10-year, are just under three percent. On the 30-year, they're slightly above three percent. But why would anybody believe that three percent yields are here to stay?"
The investor said that those low rates are an aberration if you go back to the Second World War and look at average bond yields. They've been low for a long time, but they aren't going to stay low forever, according to Schiff.
"Clearly, the market assumes that interest rates on 10-year government bonds are going to stay just barely over three percent for the next 20 or 30 years. I mean, that is crazy. Why would anybody think that?" the analyst asked.
According to Schiff, the current interest rates, which are hovering around three percent and could be easily blow through four or even five percent, is also reason to fret. "If the Fed continues to stay on this path, or at least the rhetoric is on this path, rates could blow through three percent like a hot knife through butter," he said.
The businessman slammed the Fed for seeing no signs of an impending crisis, saying that it was similarly blind ahead of 2008 crisis. "So the Fed has already proved when it comes to warning signs and seeing them in advance, they're like Mr Magoo. They have no idea what's going on. And in fact, just like Mr Magoo, they create all kinds of havoc all around them as they blindly move through the economy having no idea what's going on, and there's just all kinds of carnage," Schiff said, warning that a massive financial crisis is coming.
For more stories on economy & finance visit RT's business section
You can share this story on social media: