22 Afghan servicemen reportedly killed as Taliban offensive launched in Afghanistan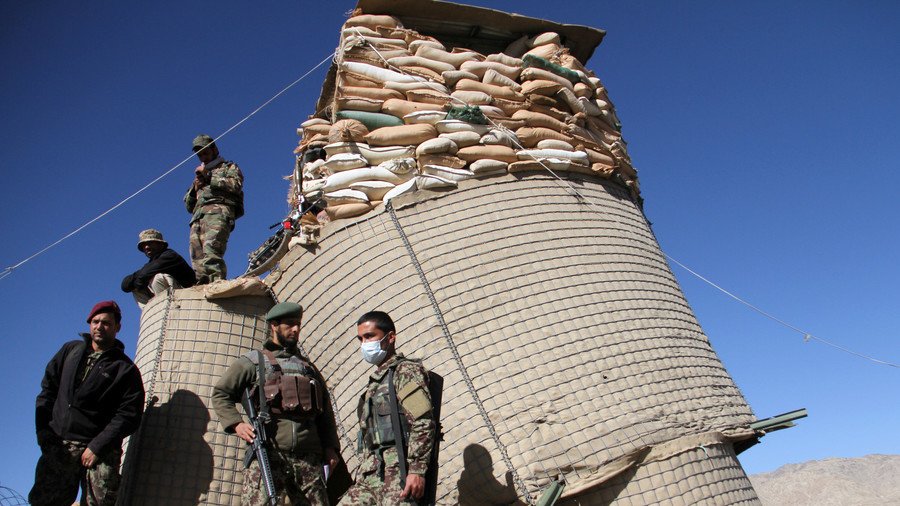 A total of 22 Afghan police and soldiers have been killed in Taliban attacks, according to local media. It came just one day after the group announced its annual spring offensive, vowing to target "American invaders."
Nine policemen were killed in one of the attacks, which occurred overnight on Wednesday in northern Faryab province, according to an official cited by 1TV. A separate overnight attack killed 13 soldiers in the Dasht-i-Archi district of Kunduz province.
Shortly before, the Taliban announced the beginning of its annual 'Al Khandaq' campaign, declaring its main targets to be "American invaders and their intelligence agents." It added that Washington's "internal supporters will be dealt with as a secondary target," while pledging to protect the lives of Afghan civilians.
Photos reportedly released by the group appear to show Taliban fighters wearing camouflage uniforms and posing with guns in preparation for the fighting season. The photos were posted on Terror Monitor's Twitter account on Thursday.
In its Wednesday statement, the Taliban also slammed a February offer of peace talks without preconditions from Afghan President Ashraf Ghani, calling the move a "conspiracy." It said the government's "main effort is to deviate public opinion from the illegitimate foreign occupation of the country, as the Americans have no serious or sincere intentions of bringing the war to an end."
The Taliban said this year's spring offensive is in response to US President Donald Trump's more aggressive military strategy in an effort to push the group into peace talks. The strategy has seen thousands of additional US troops sent to Afghanistan and greater freedom to carry out airstrikes. The strategy marked a U-turn from Trump's previous calls to leave Afghanistan, and was slammed by China and Pakistan.
US-led NATO troops have been in Afghanistan since 2001, with the stated goal of helping the legitimate government reclaim the country from the Taliban and other extremists, but there have been few visible gains. In October 2017, the Pentagon estimated only 56 percent of the country to be under the legitimate government's control, compared to 72 percent two years prior.
You can share this story on social media: