Caviar diplomacy: Probe suspects Council of Europe members of corruption in favor of Azerbaijan
Published time: 23 Apr, 2018 17:27
Edited time: 24 Apr, 2018 09:18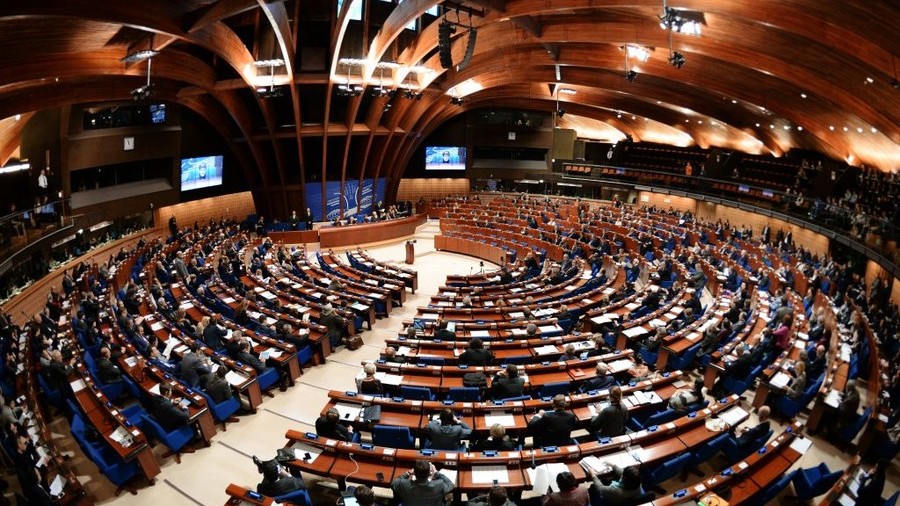 There is "a strong suspicion" that several Parliamentary Assembly of the Council of Europe officials, including its former head, have been involved in corrupt activities in favor of Azerbaijan, a new PACE report said.
The officials have accepted luxury gifts, including caviar, carpets, and stays in top hotels in the Azeri capital, Baku, the 219-page report conducted by French, UK, and Swedish experts said, stating that "there was a strong suspicion that certain current and former members of PACE had engaged in activity of a corruptive nature."
"The investigation body found that, in their activities concerning Azerbaijan, several members and former members of PACE had acted contrary to the PACE ethical standards," the report, published on PACE's website, said.
The report pointed out that there were allegations of suspicious practices in favor other countries at PACE, but the probe lacked resources to look into all of them. The investigators singled out Azerbaijan due to several NGOs blaming the country of attempts to avoid criticism at PACE "in exchange for gifts and money" to the body's members.
Among those under suspicion is former PACE President Pedro Agramunt, who, according to the paper, was found to have played "a key role" in decisions in favor of Azerbaijan. Agramunt resigned from his post in 2017, following a vote of no confidence after he visited Syria and held a meeting with President Bashar Assad.
Former Italian MP Luca Volonte was also linked to "activities of a corruptive nature" as he played "an important role" in undermining a report on political prisoners in the former Soviet state.
However, it stopped short of calling the lavish gifts bribes for favorable votes at PACE, saying that those were "courtesy gifts which were common in many countries and to which no particular importance was attached."
"The parliamentarians involved are invited to suspend their activity while a (PACE) committee examines their situation on a case-by-case basis," PACE President Michele Nicoletti said, as cited by AFP.
PACE is the parliamentary arm of the Council of Europe and the oldest human rights body on the continent, established in 1949 to uphold democracy and the rule of law. The organization, which unites 47 nations, has no legislative power, but its assessments attract wide publicity and are taken into consideration by the EU leadership.
Azerbaijan joined the Council of Europe in 2001 and since then, PACE has been criticized for not taking a firm stance on alleged human rights violations and election fraud in the country.
In 2013, a report on the Azeri government using the judicial system to deal with its critics was controversially rejected by MPs. The same year, PACE has also been slammed after it declared the Azeri presidential election, in which Ilham Aliyev won in a landslide, "free, fair and transparent," while other watchdogs reported "significant problems."
Like this story? Share it with a friend!