From sex cults to cancer cookbooks: A profile of the most high-profile lifestyle scams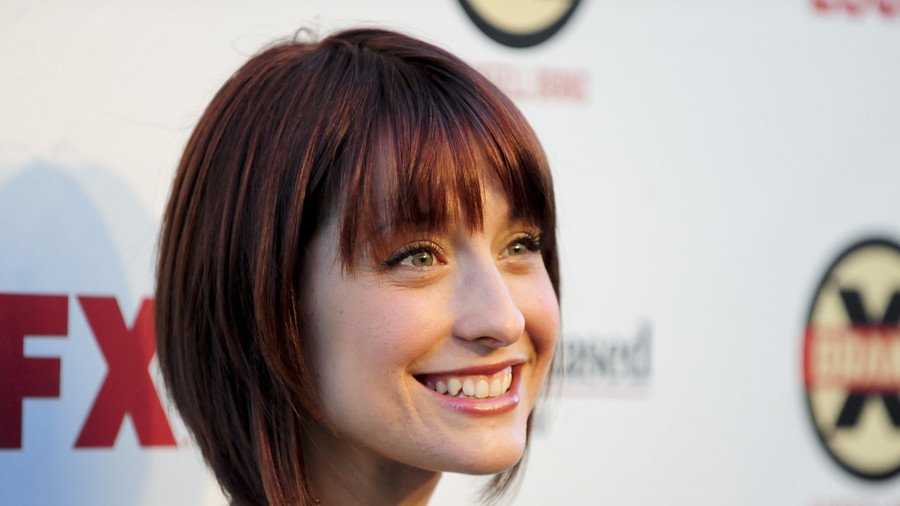 In the wake of the arrest of the Nxivm sex cult's leaders, RT looks at other lifestyle gurus who trick often vulnerable members of the public by using their celebrity or social media for financial gain.
Smallville actress' sex cult
'Smallville' actress Allison Mack has been accused of being second-in-command in the Nxivm cult. Mack has pled not guilty to sex trafficking and forced labor charges.
Nxivm was founded as a self-help organization and centers around leader Keith Raniere, whom followers refer to as Vanguard. Chosen recruits were allegedly starved in order to achieve Reniere's body ideal and were branded with his initials. The women were forced to pose naked for photographs and were told to share secrets as a form of collateral to enter the secret society.
Aside from the sex cult element, Nxivm operated as a scam posing as a self-help group. Members are offered personal development training, with a five-day workshop costing $5,000, according to the case filed against Raniere. Attractive women are then targeted from within the group.
Raniere was arrested in Mexico in March. He started running his workshops in 2003, which included teaching women of men's need for multiple sexual partners, and women's need to remain monogamous.
Belle Gibson – Cancer fraud
Belle Gibson shot to the top of the blogging game after her story of defeating a terminal brain cancer diagnosis through diet saw her garner a massive online following.
A cookbook, app and awards followed, as Gibson's story struck a chord with cancer victims and clean eating advocates. However, Gibson's story was just that, as an investigation into her scam revealed everything from her age to her diagnoses were completely fabricated.
Gibson started blogging in 2009. In 2013 she announced on social media that she had been curing her brain cancer with alternative therapies and wholefoods for four years. This saw her become a huge food and wellness blogger, amassing a large following. She later told her fans she had also been diagnosed with uterus, liver, blood and spleen cancer.
READ MORE: US programmer outsourced own job to China, spent workdays on Reddit and Facebook
When Gibson failed to donate the AU$300,000 (US$230,000) made from her app to charity as promised, it sparked an investigation which exposed her lies and the fact that she never had cancer. A backlash on social media followed and Gibson began deleting her blog posts and social media accounts.
Penguin book publishers came under fire for failing to fact check her claims before publishing her cookbook, and Gibson was forced to admit she lied in 2015, telling The Australian Women's Weekly "none of it's true."
She was later fined AU$410,000 for breaking Australian Consumer Law, but is yet to pay it.
Elijah Oyefeso – DCT trading
South Londoner Elijah Oyefeso began boasting of his swanky lifestyle on social media in 2014. Posting images of flash cars and private jets, he told followers he had dropped out of college and used his university loans to start binary trading online. He founded DCT trading, which stands for 'Dreams Come True'. He appeared on a Channel 4 documentary, Rich Kids Go Shopping and told viewers how easy it was to make money trading stocks online.
Oyefeso invites his followers to join his company, framing it as a non-elitist entry to the world of trading. Users sign up with a £250 (US$350) deposit to bet on the value of stock or currency. Oyefeso makes a commission for each sign up. While binary trading is a way to earn money through reputable brokers, DCT directs people to other companies which aren't as safe. When his recruits lose money, they too turn to becoming an affiliate for the companies. The set up is like a pyramid scheme.
Oyefeso is one of a number of people who look up to Jordan Belfort, the trader who inspired the 'Wolf of Wall Street' movie which detailed his scheme of getting rich by scamming investors.
A constant theme running through these scams is the ability of charismatic and powerful individuals to manipulate others into trusting them and handing over money.
Think your friends would be interested? Share this story!
You can share this story on social media: