'There's a price to be paid for threatening Israel' – defense minister warns Iran as tensions flare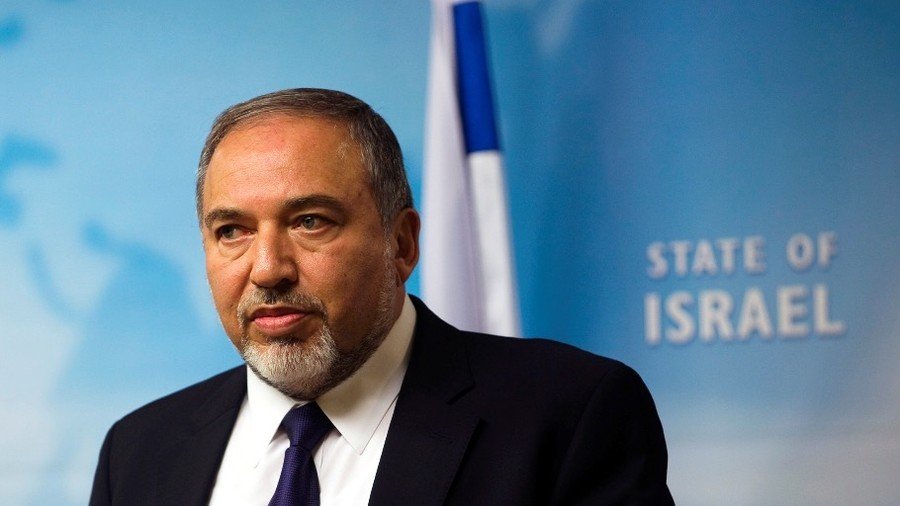 Defense Minister Avigdor Lieberman cautioned Iran that "there is a price to be paid" for jeopardizing Israeli security. In April, Tehran slammed Israel for hitting a Syrian base, reportedly killing seven Iranians.
"Those who threaten [Israel] need to understand there is a price to be paid," Lieberman said on Sunday, speaking to Kan, Israeli public radio. "The State of Israel is acting out of a lack of choice and in today's situation we have no other choice."
Tensions between Iran and Israel flared following an airstrike on Syria's T-4 airbase in Homs province on April 8. Iran and the Russian military accused Israel of being behind the attack, which, according to Iranian news agencies, claimed the lives of seven of its military personnel.
"The attack was a blatant violation of international law which would strengthen terrorists," Iranian Foreign Ministry Spokesman Bahram Qassemi said at the time. "The Israeli regime's aggression against Syria is a breach of that country's national sovereignty and territorial integrity and contradicts all international regulations and principles."
Israel did not initially comment on the attack. Later, however, a senior Israeli official told a New York Times columnist that Tel Aviv was behind the strike.
The attack was the first reported incident of the kind since February, when the IDF struck the same military site after it claimed that an Iranian drone had crossed into Israeli airspace from Syria.
In line with Israel's narrative that Iran is trying to establish a serious military presence in Syria, the Israeli defense minister said that "We will not allow for Syria to become a military base [for Iran]." Israeli Prime Minister Benjamin Netanyahu also warned on Friday that the IDF "will not shy away from action against those who threaten our security."
Hossein Salami, the second-in-command of the Iranian Revolutionary Guard Corps, responded that Israel should "not trust" its air bases, as they are "within range of our fire."
The latest escalation in rhetoric follows the statement by Iranian President Hassan Rouhani on Saturday that Iran's atomic agency was ready with "expected and unexpected" reactions if Washington ditches the 2015 nuclear deal, as US President Donald Trump has threatened to do. The deadline for the US leader to sign a waiver to extend the deal is May 12.
The 2015 landmark nuclear accord was signed by the US, Britain, France, Germany, China, and Russia, lifting economic sanctions against Iran in exchange for limitations on its nuclear program. While Trump has slammed the nuclear agreement on numerous occasions, describing it as "the worst deal ever negotiated," the International Atomic Energy Agency (IAEA) has repeatedly stated that all nuclear-related commitments undertaken by Iran under the Joint Comprehensive Plan of Action (JCPOA) have been implemented.
Tehran has developed a range of "options" if the US decides to scrap the deal, Foreign Minister Mohammad Javad Zarif told CBS' Face the Nation in an interview.
"We have put a number of options for ourselves, and those options are ready," Zarif said, adding that the options include "resuming at a much greater speed our nuclear activities."
"Obviously the rest of the world cannot ask us to unilaterally and one-sidedly implement a deal that has already been broken," he said.
Think your friends would be interested? Share this story!
You can share this story on social media: