Germany shouldn't buy the F-35, Europe needs military independence – Airbus Defense CEO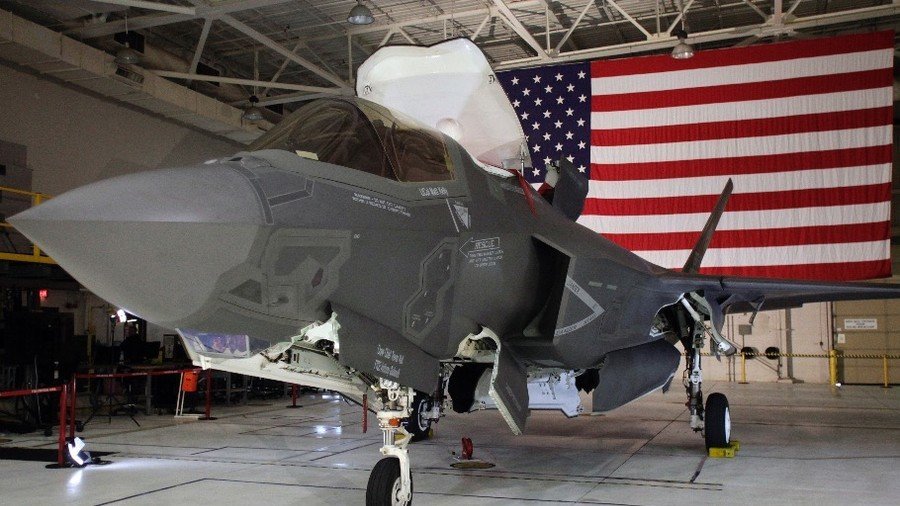 The CEO of Airbus Defense urged Europe to keep its military independence and warned Germany not to procure F-35s from the US, arguing it would kill the Franco-German effort to build their own fifth-generation jet.
"As soon as Germany becomes an F-35 nation, cooperation on all combat aircraft issues with France is dead," Dirk Hoke, the CEO of Airbus Defense and Space at Airbus Group, told Welt am Sonntag newspaper.
"Europe needs to define its sovereignty more clearly and state that we need to remain independent in defense and space," Hoke said, referring to the joint Franco-German project to develop a fifth-generation fighter, according to the newspaper.
France and Germany unveiled plans to develop a next-generation European fighter jet in July of last year. While little is known about the new plane's layout and features, it is understood the jet would replace the Rafale and Eurofighter Typhoon, rival fourth-generation jets that compete on international markets.
The CEO's comments come on the heels of a debate in Germany over the purchase of Lockheed Martin's F-35 fighter jet. The German Air Force is considering replacement options for its aging Panavia Tornado – designed and brought to service during the Cold War – but finding suitable options has proved difficult.
Some military chiefs, like Air Force Commander General Karl Muellner, advocate buying the F-35, while government officials favor an upgraded version of Joint Strike Fighter's European contender – the Eurofighter Typhoon. Though no official tender has been announced so far, a contract to replace the German Tornadoes is believed expected to be completed by around 2030.
The F-35 – the most expensive defense program in the world so far – gained notoriety for its major setbacks, including reports on reliability issues, and faulty avionics, software, fire control systems and safety equipment.
Despite this, Australia, Israel, Italy, and Japan have already received deliveries of the aircraft. The US Air Force is the biggest F-35 operator. Recently, it was reported that the USAF may be forced to dramatically cut its F-35 fleet after concluding that costs over the next decade will be running at almost 38 percent over planned budget.
Like this story? Share it with a friend!
You can share this story on social media: