Democrats try to justify their election defeat by filing lawsuit against Russia & Trump – Moscow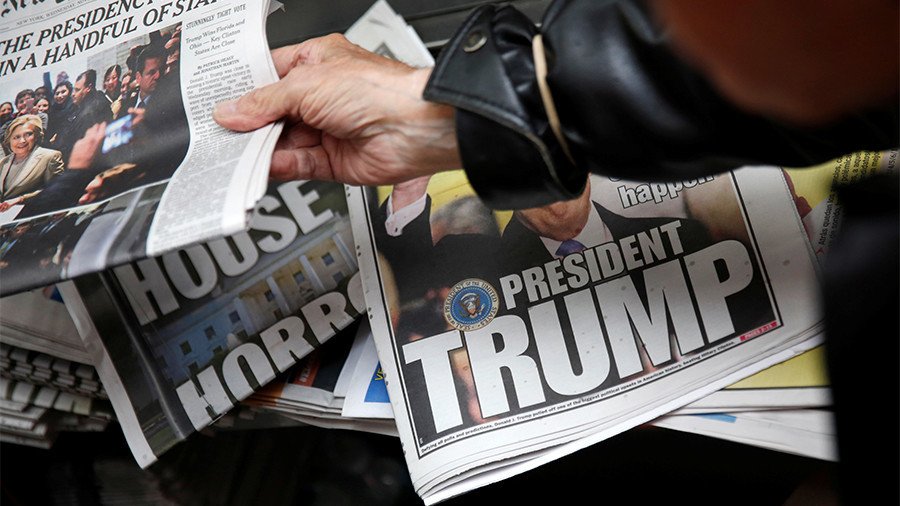 The Democratic National Committee lawsuit against the Trump campaign, the Russian government and WikiLeaks looks like an attempt to justify the Democrats' defeat in the presidential election, the Russian Foreign Ministry said.
Spokeswoman Maria Zakharova said that the ministry hasn't been officially notified about the suit and learned about it only from media reports. "If this information is true, it seems to be a kind of attempt by the Democrats to justify their defeat," she added, noting it was too early to speak about the actions Moscow might take in response to the complaint.
READ MORE: Comey's memos on Trump meetings leaked online (FULL TEXT)
On Friday, the Democratic National Committee (DNC) filed a multimillion-dollar lawsuit, targeting the Trump campaign, the Russian government, and WikiLeaks. According to the complaint, the Trump campaign conspired with Moscow to hack the DNC's computer network and release its emails via WikiLeaks. "During the 2016 presidential campaign, Russia launched an all-out assault on our democracy, and it found a willing and active partner in Donald Trump's campaign," DNC Chairman Tom Perez said in a statement.
While the lawsuit claims to be quite serious, it seems to contain rather little evidence. The Democrats don't name Trump as a defendant but target key figures in his team, who met with those believed to be affiliated with Moscow.
For a year and a half "those who lost" the 2016 US presidential elections have tried to blame their failure on some "conspiracy" and "external interference," according to Zakharova. Now "these fantasies" are being transferred from TV to the courtroom in order to "heat up anti-Russian sentiment," she stated.
In March Special Counsel for the US Department of Justice Robert Mueller found no evidence of collusion between the Trump campaign and the Russian government. According to Michael Conaway, the Texas Republican who led the investigation, the committee found only "some bad judgment" or "inappropriate meetings."
The release and subsequent leaking of former FBI Director James Comey's memos on Thursday also dashed claims that Trump attempted to interfere with the FBI's investigation. The memos showed that the US president was cooperative and wanted all allegations of collusion properly investigated.
READ MORE: 'The real crime was his own firing': Nunes, Goodlatte and Gowdy savage Comey
The committee's lawsuit is spurious and might spectacularly backfire, provided it doesn't get thrown out of court, legal and media analyst Lionel has told RT. The suit doesn't actually name President Donald Trump and contains only a "series of narratives: a story about here, a name here, Jared Kushner, Roger Stone, collusion…"
"It's a last gasp at validating how Hillary Clinton lost a rigged election," Lionel said. "This is spurious. This is a waste of time, and it shows how desperate and how pathetic the DNC are. They need grief counseling. They need professional help, not a lawyer."
Think your friends would be interested? Share this story!
You can share this story on social media: