Child killed, 17 injured as fierce storm with strong winds rips through Moscow (PHOTOS)
Published time: 21 Apr, 2018 17:05
Edited time: 22 Apr, 2018 00:01
A severe storm, toppling trees and flipping over cars and large trash containers, wreaked havoc in Moscow, killing one child and injuring at least 17.
Gusts of winds have reached 25 meters per second, turning over bins, small kiosks, and other objects with debris, injuring people.
Ураган в Москве не обошелся без пострадавших, заявил мэр города Сергей Собянин.

«В больницы доставлены трое детей и четверо взрослых. К огромному сожалению, один ребенок в тяжелейшем состоянии» pic.twitter.com/w9CdWZWl0L

— Дмитрий Бурдинов (@Byrdinov) April 21, 2018
One child died after being taken to the hospital in critical condition. "Doctors couldn't save a girl who was in critical condition. I express my deepest condolences to her parents," Moscow Mayor Sergey Sobyanin tweeted. Hundreds of trees were toppled by the storm across the Russian capital, he added.
Earlier, the Emergencies Ministry issued a storm warning.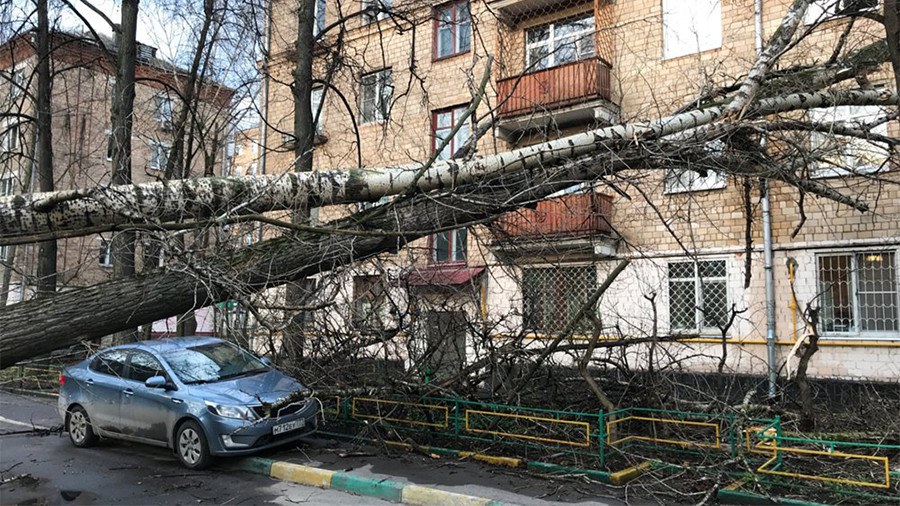 A man has died after being hit by a construction cabin in a Moscow suburb, Interfax reported, citing their sources in the Moscow health service.
🎈Пишут в Москве сейчас пи@дец, ураган повалил кучу деревьев и даже кое где окна с крышами посносило, МЧС рекомендует оставаться дома. Уже 20 пострадавших. pic.twitter.com/uMSOoK5dwT

— Ох🌷ительная Марьинкa🌱 (@hyeva_Marinka) April 21, 2018
The Moscow health service confirmed that at least 17 people were injured in the massive storm, TASS reported.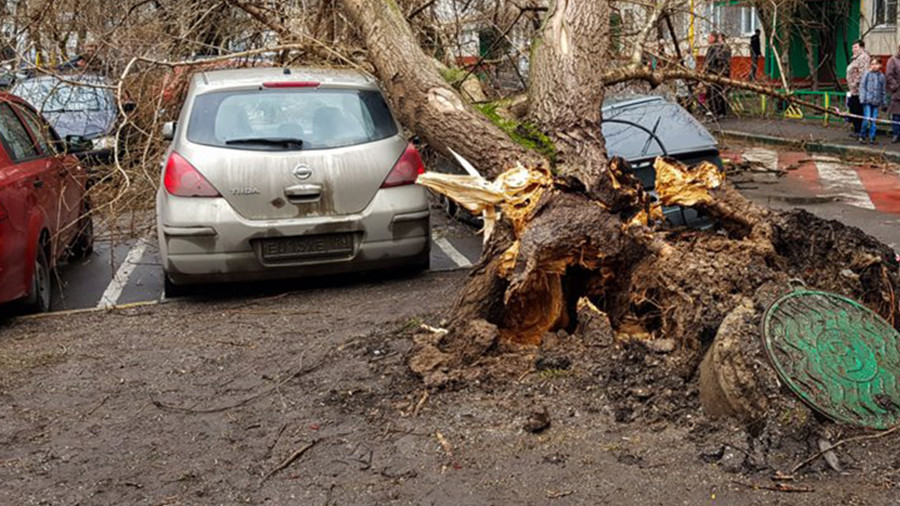 A three-months-old child was among those injured in the storm. She received non-threatening injuries and would soon be released from hospital, medics said.
Some 25 flights have been delayed so far at Moscow's airports, according to Yandex.Timetables online service.
Heavy winds have caused chaos in the European part of Russia. Over 440 communities were left without power in the Vladimir, Tula, Tver and Ivanovo regions, the emergency services said.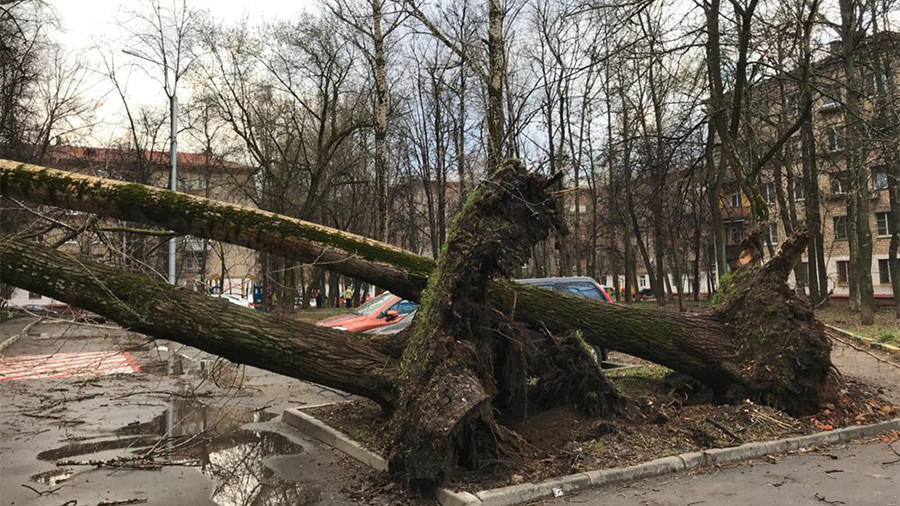 Think your friends would be interested? Share this story!