Iran to swiftly revive nuclear program if Trump scraps landmark deal – foreign minister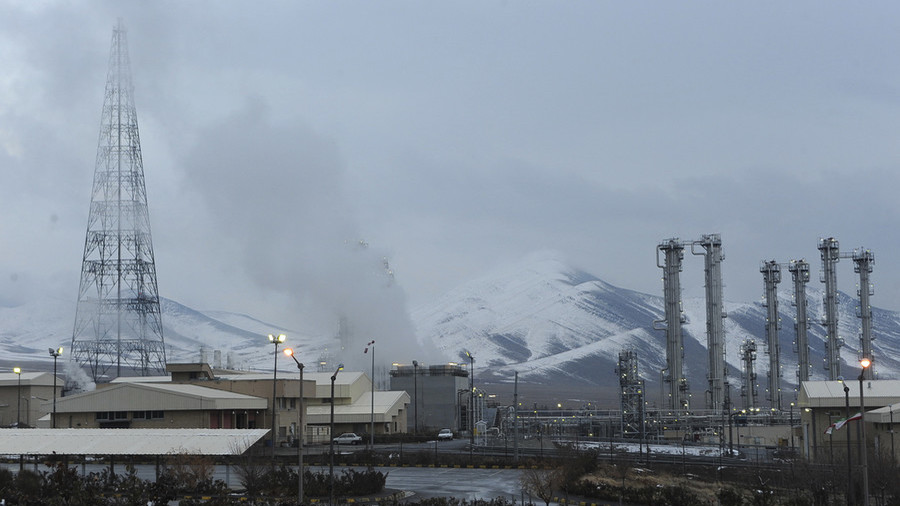 Iran's foreign minister warned that Tehran was ready to resume its nuclear program "at a much greater speed" if the US violates the landmark 2015 agreement and re-imposes sanctions.
Iran has prepared a number of "options" to retaliate if the US decides to scrap the deal, Foreign Minister Mohammad Javad Zarif told CBS' Face the Nation in an interview to be aired on Sunday. "We have put a number of options for ourselves, and those options are ready," Zarif said, adding that they include "resuming at a much greater speed our nuclear activities."
The Iranian nuclear deal, known officially as the Joint Comprehensive Plan of Action (JCPOA), was brokered back in 2015 during the administration of Barack Obama. The agreement between Tehran and the five permanent members of the UN Security Council plus Germany (the P5+1 group) eased sanctions in exchange for Iran drastically reducing its nuclear program. Before the agreement, Iran was repeatedly accused of secretively developing nuclear weapons – an allegation that was always denied by Tehran.
US President Donald Trump has criticized the agreement, branding it the "worst deal ever negotiated," and accused Tehran of violating its "spirit." The International Atomic Energy Agency (IAEA), which is tasked with monitoring Iran's nuclear activities, however, has repeatedly confirmed the country's full compliance with the deal.
In January, Trump stated that he was certifying the JCPOA for the "last" time and warned he would pull out of the deal unless its "terrible flaws" were fixed. He is expected to make a decision on the matter before the May 12 deadline.
If the US violates the deal, Tehran will not adhere to it anymore, Zarif warned. "Obviously the rest of the world cannot ask us to unilaterally and one-sidedly implement a deal that has already been broken."
Earlier on Saturday, Iranian President Hassan Rouhani sent another warning to the US against violating the agreement.
"Our Atomic Energy Organization is fully prepared... for actions that they expect and actions they do not expect," Rouhani said, without elaborating on the possible options. Iran has repeatedly warned against "fixing" the deal, urging the other parties to actually make it work as designed, since Tehran has not received all the benefits it expected from the agreement.
Like this story? Share it with a friend!