China welcomes North Korea's move to halt nuclear tests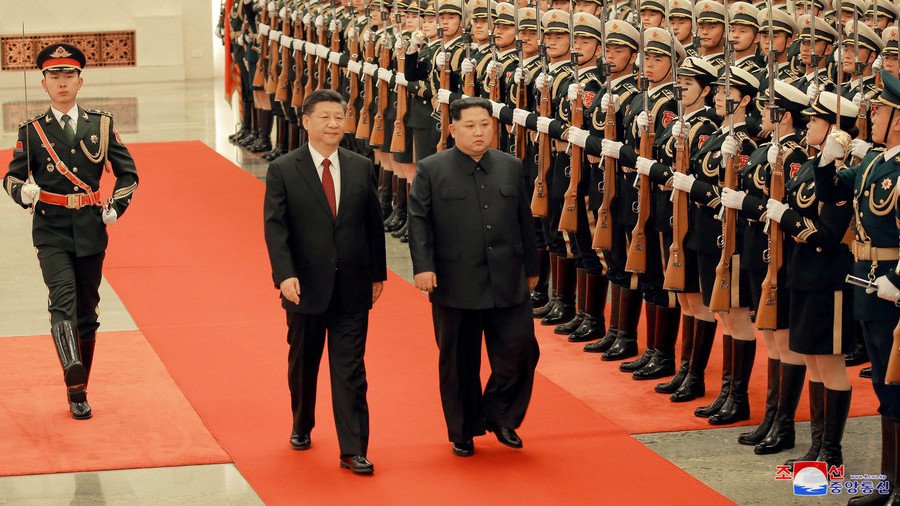 China has welcomed North Korea's decision to halt its nuclear and ballistic missiles tests, expressing hope that Pyongyang will further follow the path of "denuclearization" and "political settlement" on the Korean Peninsula.
"Denuclearization of the peninsula and lasting peace in the region are in line with the common interests of the people of the peninsula," the Chinese Foreign Ministry said in a statement on Saturday. It added that Kim's historic decision meets the interests of the international community.
"The Chinese side believes that North Korea's decision will help ameliorate the situation on the peninsula," the statement went on.
Earlier on Saturday, Pyongyang revealed the country's new strategic development direction, with Kim Jong-un announcing a suspension of all nuclear and ballistic missile tests, and the closure of a test site, ahead of the planned meeting with US President Donald Trump.
China, North Korea's closest partner, has been at the heart of the recent joint international effort to bring Pyongyang to the negotiation table. Prior to making his announcement on suspending nuclear and ballistic missile tests on Friday, Kim had made a surprise two-day visit to Beijing at the end of last month. During this, his first known trip abroad since taking power, the North Korean leader met with Xi Jinping to discuss ongoing developments on the Korean peninsula.
Beijing, along with Moscow, has repeatedly advocated for a diplomatic solution to the ongoing crisis on the Korean Peninsula. Last year, Russia and China proposed a 'double-freeze' plan, calling on the US and its allies to stop their war games in the region in exchange for North Korea halting its missile tests.
However, this approach has been rejected twice by Washington. The last time was in January, when the US and Canada hosted a Vancouver meeting on the Korean crisis. Major mediators and the North's immediate neighbors, Russia and China, were excluded from the actual summit and merely invited to be presented with the results. Officials from both countries called the meeting "unacceptable." Beijing warned that this would only "harm joint efforts" to resolve the crisis.
While welcoming Kim's latest rhetoric, US President Donald Trump said just three days ago that the "campaign of maximum pressure will continue" until Pyongyang completes denuclearization.
Relations between Beijing and Pyongyang have been strained, as China backed UN sanctions on North Korea while Kim pursued his nuclear weapons program. China opposes Pyongyang's nuclear ambitions but is also wary of any instability that would result in the region if Kim's regime collapsed.
Like this story? Share it with a friend!
You can share this story on social media: