Path to denuclearization? North Korea announces 6 pivotal decisions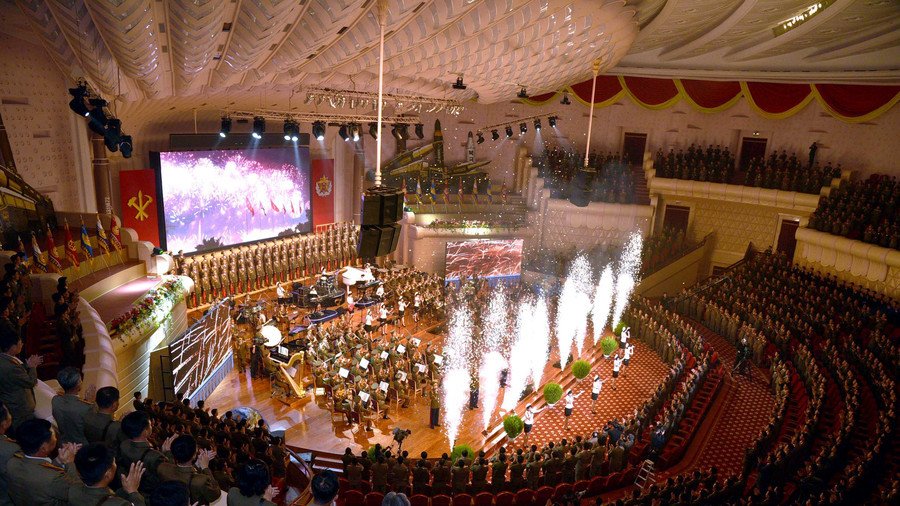 Pyongyang has declared a new strategic course for the country, announcing an indefinite suspension of all nuclear and ballistic missile tests, in the run-up to the planned meeting between Kim Jong-un and US President Donald Trump.
At a plenary meeting of the central committee of the Worker's Party of Korea, the ruling party has outlined six crucial decisions:
#1. North Korea 'solemnly' declared that its previous ballistic and missile tests have allowed the country to successfully miniaturize warheads and develop their means of delivery.
#2. Effective immediately, any further nuclear and ballistic missile tests will be frozen, starting April 21, 2018
#3. North Korea's nuclear test center will be discarded in order to ensure the transparency of the nuclear research suspension.
#4. Pyongyang will never use nuclear weapons, unless there is a "nuclear threat or nuclear provocation" against North Korea, and "in no case will proliferate nuclear weapons and nuclear technology."
#5. From now on, all Pyongyang's efforts will be concentrated on building up a strong socialist economy, while the human and material resources of the country will be mobilized to "dramatically" raise people's quality of life.
#6. Pyongyang will establish a favorable international environment and will intensify close dialogue with neighboring countries and the international community, in order to protect the peace and stability of the Korean Peninsula and the world.
If you like this story, share it with a friend!
You can share this story on social media: