NATO to lose Russia's super-heavy Ruslan airlifts 'over sanctions pressure'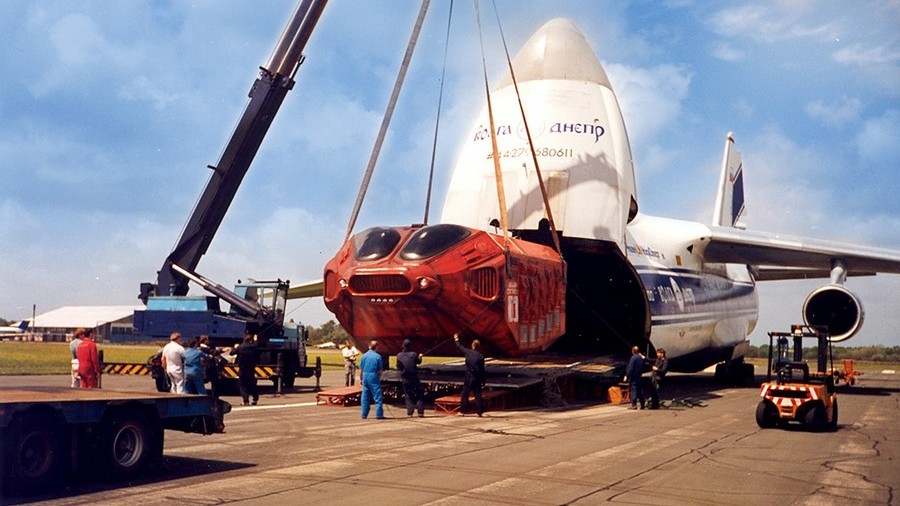 A Russian operator of An-124 Ruslan cargo transports will stop providing services to NATO members next year, ending decade-long cooperation. The aircraft were used to supply NATO troops in the Middle East and Africa.
The program, called Strategic Air Lift International Solution (SALIS), was established to transport oversized cargo for 12 NATO members plus Finland and Sweden. The principle contractor now is Volga-Dnepr, which has a fleet of 12 Antonov An-124 Ruslan long-range heavy transports. Ukraine's Antonov Airlines, with its fleet of five An-124s and unique An-225 Mria, used to have a joint venture with Volga-Dnepr to negotiate terms of contracts, but broke out of it in 2016 as Kiev sought to sever all economic ties with Moscow. The remaining few operational An-124s belong to the Russian Air Force.
Earlier last week, reports that Volga-Dnepr will no longer provide services under SALIS from 2019, after the current two-year contract expires, came from French media outlets. Challenges journal said on Friday that the Russian company sent a letter to NATO informing it that it will not renew the contract next year. According to internal correspondence of the French army cited by the publication, they received "strong signals" that the decision was taken due to sanctions imposed by US and its allies against Russian entities over the past two years.
Russian business daily Kommersant quoted an industry source as saying that Volga-Dnepr management felt no confidence that the company would not be targeted by sanctions in the future and decided to switch to non-military contracts to insulate their business from possible damage.
The withdrawal has since been confirmed by Volga-Dnepr, which said in a statement this week that it will now focus on "commercial civilian sector and niche products" and "reduce involvement with the military transportation market." NATO's Support and Procurement Agency (NSPA), through which the administration of SALIS flights is handled, said it is "currently working with the SALIS nations to explore options to meet their future airlift requirement from January 2019 onward."
The Soviet-designed Ruslans have been hauling cargo under the SALIS program since 2006 and have been essential for NATO's supply of forces deployed in Afghanistan and Iraq, with Germany and France being the biggest nation clients.
For over three decades since entering service in the 1980s, the aircraft remains the heaviest gross weight serially produced cargo airplane and second heaviest operating cargo aircraft after the Mria. It can haul 120 tons to a distance of up to 4,800km. Its other strong feature is relatively low demands for ground infrastructure, which allow the An-124 to use airports in less-developed parts of the world.
With the forthcoming shortage of Ruslan flights, NATO will have to use other long-range military transport planes to fill the gap, including Airbus A400M Atlas, Lockheed C-5 Galaxy or Boeing C-17 Globemaster III. But those alternative options have smaller lifting capacity, shorter range and higher operational costs.
Think your friends would be interested? Share this story!