Russian restaurant with visitors swept away down Volga River by giant ice sheets (VIDEO)
Published time: 18 Apr, 2018 17:57
Edited time: 19 Apr, 2018 08:42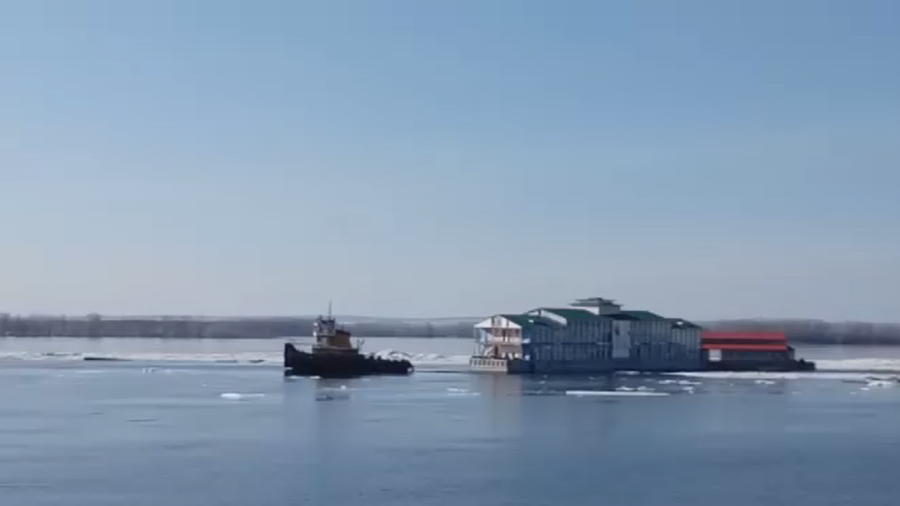 A restaurant in Samara, Russia, took an unplanned trip down the Volga River after ice streams untethered the eatery from the shoreline and pushed it downstream. It was filmed being towed back to shore, with no injuries reported.
Videos posted to YouTube and social media by eyewitnesses show the 'Old Wharf' restaurant, in Samara's historic city center, being carried down the Volga River by a giant sheet of ice. The restaurant was occupied at the time of the accident, according to local media reports.
Luckily, there were no casualties in the April 16 incident, and the runaway restaurant was quickly towed back to shore. Authorities say the vessel that houses the restaurant was in violation of safety regulations and was improperly anchored.
Like this story? Share it with a friend!