BZ samples tested at Swiss lab in Skripal case 'nothing to do' with Salisbury – OPCW chief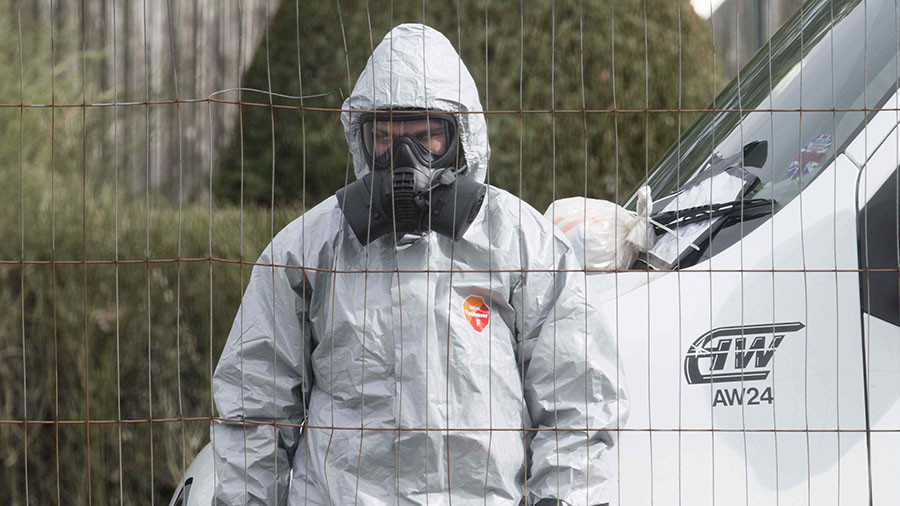 Samples of the BZ nerve agent were tested at the OPCW-accredited Swiss lab in the Skripal poisoning case, but only as part of control procedures, the chemical watchdog said, adding they otherwise had "nothing to do" with the case.
Ahmet Uzumcu, the director general of the Organization for the Prohibition of Chemical Weapons (OPCW), made comments on Wednesday to the OPCW executive council. He and Marc-Michael Blum, the head of the technical assistance team that was deployed to the UK to assist in the high-profile case in Salisbury, delivered an update on the OPCW's work related to the case.
Uzumcu distanced the organization from the public debate on the double agent Sergei Skripal's poisoning, but addressed the remarks by Russian Foreign Minister Sergey Lavrov, who said last week that a Swiss laboratory accredited by the OPCW and involved in the probe had found the chemical BZ in the sample provided from Salisbury.
"The precursor of BZ that is referred to in the public statements, commonly known as 3Q, was contained in the control sample prepared by the OPCW Lab in accordance with the existing quality control procedures," the OPCW director general said. "Otherwise it has nothing to do with the samples collected by the OPCW Team in Salisbury. This chemical was reported back to the OPCW by the two designated labs and the findings are duly reflected in the report."
Uzumcu called on OPCW members to put their trust in the "tried-and-true" system of labs accredited by the organization. He also said that while some of the details in the reports produced by the labs for the OPCW don't make it to the final documents released to member states, this process is "aimed at protecting the identity of the labs which conduct off-site analysis of samples."
Earlier, the Swiss state lab Spiez said it could neither confirm nor deny the statements made by Lavrov, and called for trust in the OPCW's conclusions made in the Skripal case.
Sergei Skripal and his daughter Yulia were poisoned last month in what London said was a nerve agent attack in Salisbury. The UK accused the Russian government of orchestrating it and stonewalled Moscow's requests for access to details on the investigation.
The OPCW has since confirmed the accuracy of the British identification of the toxin which the UK gave to it, but stressed that the samples it studied were almost devoid of impurities. Impurities are what allows the origin of a chemical compound to be traced. British chemical experts at the Porton Down lab said they didn't identify who produced the toxic agent, contradicting statements by some senior UK politicians.
Like this story? Share it with a friend!