Mid-air scare: Fountain pen wielding passenger forces emergency landing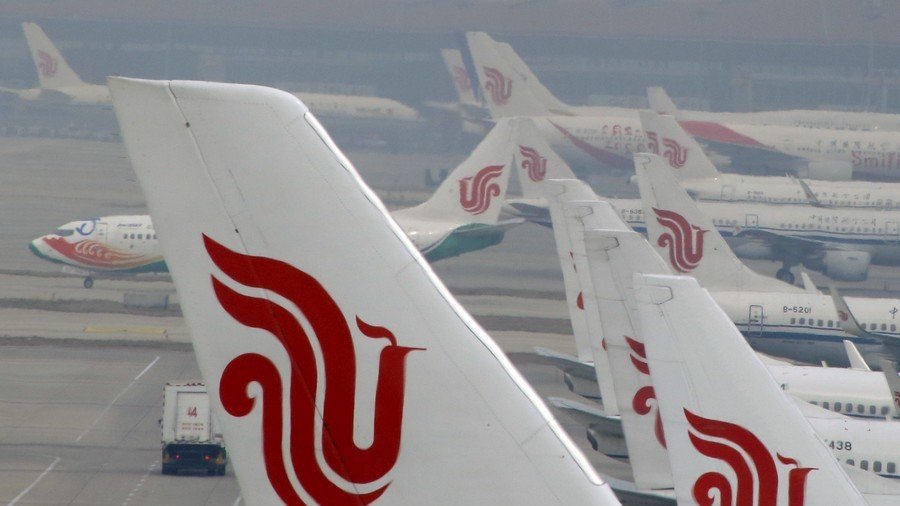 An Air China jet travelling from Changsha to Beijing was forced into an unscheduled landing when a passenger threatened crew members with a fountain pen.
It's not clear what sparked the mid-flight scare. However, online air traffic tracker Flight Radar 24 reveals the original path of the passenger jet was interrupted approximately half-way through Sunday's journey to the Chinese capital.
According to the Civil Aviation Administration of China (CAAC), a man carrying a fountain pen threatened to harm Air China staff members on board the plane, forcing the aircraft's pilots to take action. The incident on board flight CA1350 occurred just after 1pm local time on Sunday.
The authority says the man attempted to use the pen to hold a member of crew "under duress." A short statement from the authority confirmed an emergency diversion to Zhengzhou, adding that nobody was hurt during the incident. It's unclear whether the man carrying the pen was arrested.
"The crew prepared and went to Zhengzhou Xinzheng Airport according to procedures. The incident was successfully cleared and the passengers and crew members are safe," the CAAC stated.
Think your friends would be interested? Share this story!
You can share this story on social media: