US-led strikes on Syria 'extremely dangerous,' threaten lives of civilians – Iraq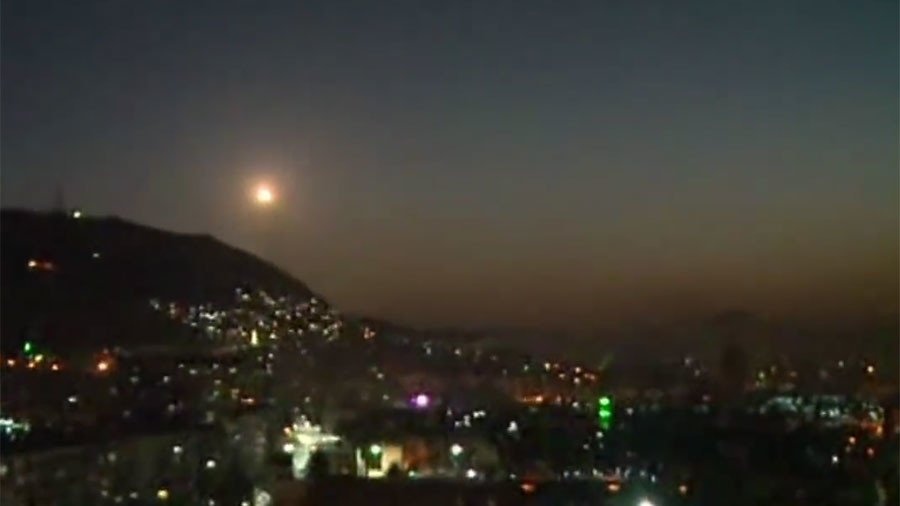 The Iraqi Foreign Ministry says it is concerned about the American-British-French airstrikes on its neighbor Syria, launched in the early hours of Saturday morning, calling them "extremely dangerous."
"[We] express our concern about the airstrikes carried out by the US and its allies on Syria and consider these actions to be extremely dangerous due to their consequences for innocent civilians," the ministry said in a statement released on Facebook.
Only a political solution will help stabilize the situation in war-ravaged Syria, the ministry said. The actions taken by the trio of world powers will only "give terrorism a new opportunity to expand" after it was defeated in Iraq and mostly overpowered in Syria.
The US, UK, and France launched airstrikes against Syria in retaliation for the alleged chemical attack by the Assad government in the town of Douma, 10 kilometers from Damascus, last week. It took place before the Organisation for the Prohibition of Chemical Weapons (OPCW) team was due to reach Douma to determine whether the chemical attack had indeed taken place.
Syrian air defense systems intercepted the majority of cruise missiles and air-surface missiles from the US-led allies, according to the Russian Defense Ministry. None of Russia's air defense units were involved in repelling the strikes. The ministry added that none of the missiles reached the Russian air defense zones that shield facilities in the port city of Tartus and Khmeimim Air Base. Syrian air defenses intercepted at least 71 cruise missiles out of the 103, the Russian MoD said.
READ MORE: US-led strikes in Syria without UNSC mandate a violation of international law – Putin
Russian President Vladimir Putin criticized the airstrikes, saying that the US and its allies struck civil and military facilities in Syria, and violated the UN Charter and international law. Washington's actions are "an aggression against a sovereign state which is at the forefront of the fight against terrorism," the president said.
You can share this story on social media: