Trump's Syria threats are for 'domestic consumption' – Erdogan's chief adviser to RT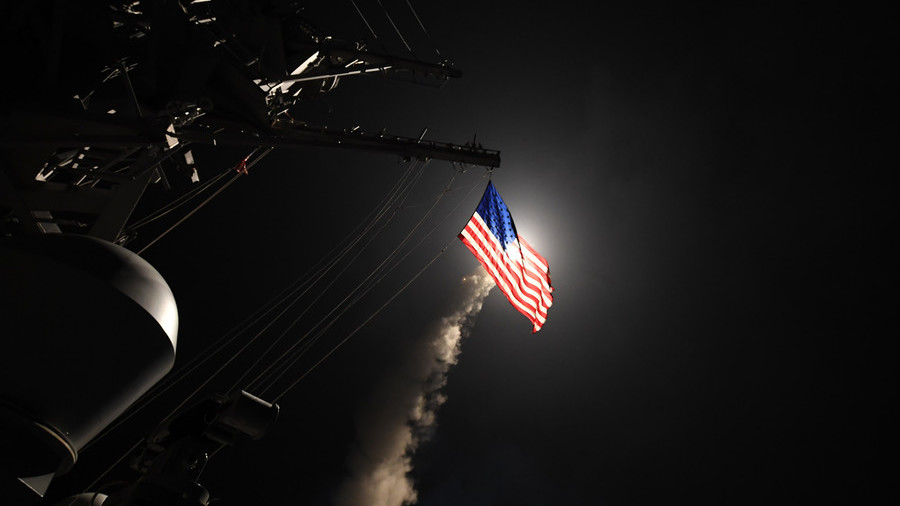 A possible US attack on Syria would not be on a large scale and would not significantly affect the situation in the country, an adviser to the Turkish president told RT, adding it would primarily serve US domestic purposes.
A strike on Syria, which the US has been threatening over the past few days, if it actually takes place, would likely be similar to last year's US strike on the Shayrat airfield, chief adviser to Recep Tayyip Erdogan, Ilnur Cevik, told RT's Sophie Shevardnadze.
"As far as we can see, [US President Donald] Trump needs something for his domestic consumption. They may have a missile attack, but I don't think it's going to be a very deadly missile attack," Cevik said, noting that such a strike would be unlikely to be "effective."
"Just like they did about a year ago when Donald Trump again unleashed a missile attack against Syria. It may be a similar attack."
Last year's cruise missile strike on the Shayrat airbase was ordered by Trump shortly after the Khan Sheikhoun chemical incident, which was squarely blamed on Damascus. The airfield and some aircraft were damaged, but the installation promptly became operational again.
A new attack on Damascus is needed for Trump solely to show the American people "that 'we said something and we kept our promise'. But I don't think it's going to be an attack that's going to affect the balance of power in Syria," Cevik stated, adding that it will unlikely "be an attack that will antagonize Russia."
US military action, however, might lead to some "complications" in Syria, which would be "undesirable" for Ankara, the official said. Since Turkey is trying to maintain constructive relations both with Russia and the US, it would find itself in a tricky situation if a potential strike actually led to a clash between the two powers.
"Turkey and Russia as well as Iran are partners for peace in Syria. Any move that will spoil this is something that Turkey doesn't desire. Plus, Turkey is a friend of Russia. Yes, we're allies with the United States but we have vested interest in Russia," Cevik said.
The US, as well as the UK and France, have threatened to attack Syria following the alleged chemical incident in the city of Douma. Last Saturday, pro-militant sources, namely the controversial White Helmets group, claimed that government forces targeted Douma with crude chlorine-filled munitions, killing and injuring scores of civilians.
READ MORE: Syria 'chemical attack' staged to provoke US airstrike, London pushed perpetrators – Russian MoD
Russian military specialists have explored the site of the purported incident, which has been surrendered by the militants to government forces since then, finding no traces of chlorine or any victims. Syria has vehemently rejected the accusations of being behind the attack and urged the Organization for the Prohibition of Chemical Weapons (OPCW) to launch a probe into the allegations.
Moscow, aside from strongly supporting the OPCW mission, has warned Western countries against taking unilateral military action and vowed to shoot down any incoming projectiles in Syria, as well as to target the launch sites. The OPCW team is expected to begin its work in Douma this Saturday.
If you like this story, share it with a friend!