'It's impossible to blame Russia for poisoning of Skripals without any evidence' – Serbian president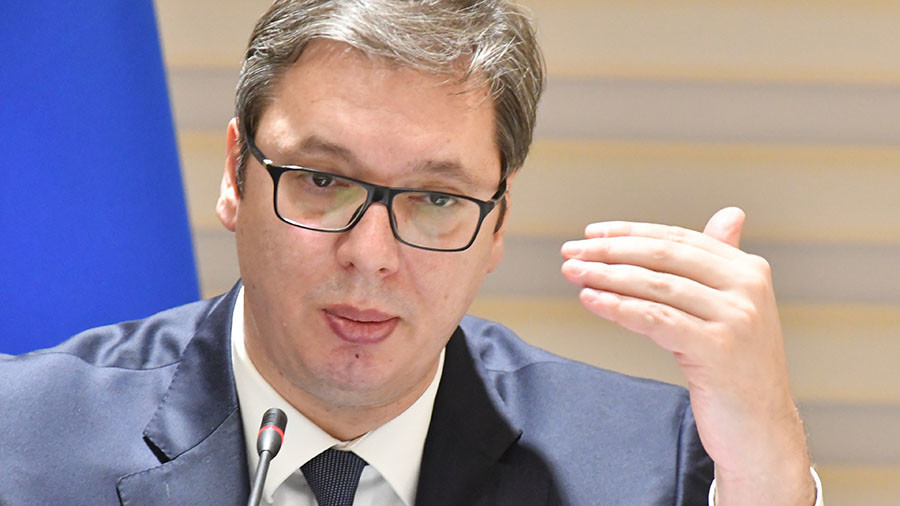 The Serbian president has criticized European countries for pointing finger at Russia in the Skripal case without any proof. Alexandar Vucic said it's impossible just to accept 'highly likely' claims by the UK.
"We denounce chemical weapons attacks all around the world, but in the absence of proof in the Skripals' case it's absolutely impossible to condemn Russia," he told channel Russia-24.
"The British respond 'Highly likely' Russia did it to all questions about the proof," Vucic said, noting that the EU decided to condemn Russia based on this an English expression.
"It is impossible to act in such a way," he added.
The Serbian president expressed his hope for a thorough investigation into the Skripal case that would give the chance "to find evidence that would help clarify what had really happened."
"We will not take any action against Russia. The European Union should understand that: understand our position and our attitude to Russia," the president said, confirming his country's decision to withstand anti-Russian hysteria.
"We won't take any sanctions and we will not act against Moscow," he added.
Serbia is among the 12 European countries that decided not to follow the UK's lead in expelling Russian diplomats over the Skripal case.
Russia has repeatedly rebuffed all accusations over the alleged poisoning of the former double agent and his daughter, Yulia, in the British town of Salisbury on March 4.
Russia's envoy to the UK, Alexander Yakovenko, reiterated Russia's dismay over the British government's refusal to allow Russian diplomats access to Skripal and his daughter, Yulia, who was also poisoned, saying that, from Moscow's point of view, the two Russian nationals appear to have been abducted by the British authorities.