Diplomatic expulsions directly aid terrorists, says Russian intelligence chief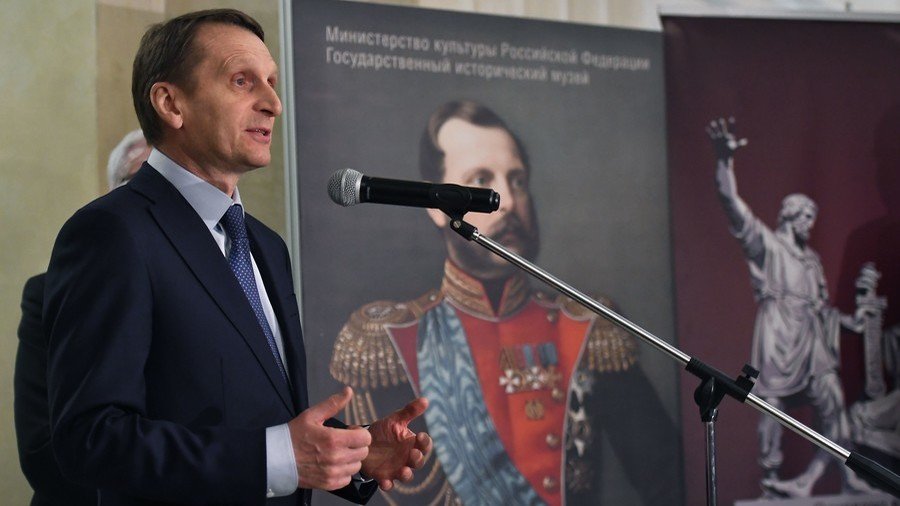 The recent expulsion of Russian diplomats by Western nations is so damaging to international counter-terrorism, it could be described as direct aid to terrorist groups, the head of Russia's Foreign Intelligence Service has said.
Sergey Naryshkin made the statement after a meeting with three Russian intelligence agents who were among those recently expelled, according to Sergey Ivanov, head of the organization's press service.
"In his conversation with colleagues who had recently arrived from abroad, the head of the Foreign Intelligence Service emphasized that such actions by a number of nations hinder information exchange on security with Russian agencies and citizens, as well as obstructing joint counter-terrorism work by special services," Ivanov said.
"He also described such actions by several nations' authorities as direct aid to terrorism," he added, according to TASS.
The spokesperson also explained that three Foreign Intelligence Service agents were among the 152 Russian diplomats expelled by foreign countries in the wake of the recent poisoning scandal in the UK. These agents were counter-terrorism specialists, and had been officially presented to the authorities where they were based.
The wave of mutual diplomatic expulsions started in mid-March, as Britain announced that it was declaring 23 Russians – all diplomatic staff – personae non grata over the poisoning of former spy Sergey Skripal and his daughter Yulia. British authorities alleged that Russia has a hand in the incident, but all requests from Moscow to provide some evidence in support of these claims have so far been rejected.
The United States soon followed suit and announced the expulsion of 60 Russian diplomats and closed the Russian consulate in Seattle. Several other Western nations also joined the campaign but the number of expelled diplomats was smaller – mostly just one or two from each country.
Russia decried the campaign as illegal and said it contradicted common sense, but had to respond with the expulsion of equal numbers of diplomats from all the nations concerned, as well as with the closure of the US consulate in St. Petersburg.
You can share this story on social media: