Russia not prepared to 'depend on someone's morning mood' after Trump's fiery tweets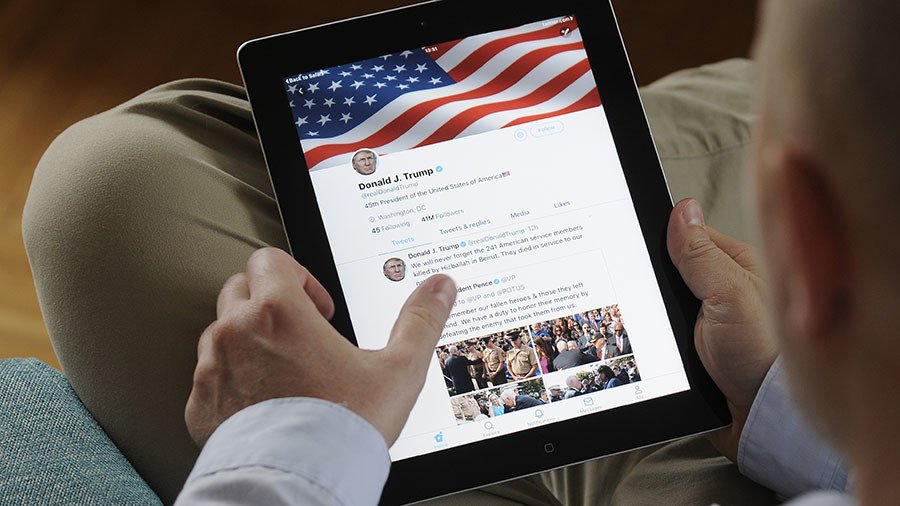 International relations should not be affected if someone woke up on the wrong side of the bed, Russian Deputy Prime Minister Arkady Dvorkovich said. US President Donald Trump recently took to Twitter to threaten strikes on Syria.
"We cannot depend on the mood someone overseas is waking up in, and on what comes into mind of a particular person [the] next morning. We cannot take such risks," Dvorkovich said on Friday.
It followed Trump's fiery messages on Twitter regarding Syria and relations with Moscow. The US leader, known for his avid use of the social media service, commonly starts his day with a fresh tweet, often sparking a widespread response. On Wednesday, one of his bellicose morning posts threatened missile strikes on Syria, while another published later signaled a change of heart as Trump wrote "stop the arms race."
Dvorkovich said that this seemingly arbitrary approach should also not apply to the EU's sanctions on Russia. He reminded people that previous EU restrictive measures, when the bloc joined the US anti-Russian approach over the crisis in Ukraine, backfired on its own companies.
In recent days the US leader, supported by European allies, has been actively calling to punish Damascus for allegedly orchestrating a chemical attack in Douma. The rapid conclusions were made despite the OPCW fact-finding mission only just arriving to check the sites of the alleged incident. However, Western leaders claim to have 'proof' of their own, while the initial allegations were based on reports from unverified sources, including the controversial 'civil defense' group the White Helmets.
Russian Foreign Minister Sergey Lavrov said Friday that the attack was "staged" and that the intelligence services of "a state" pursuing a Russophobic agenda might be behind it.
Like this story? Share it with a friend!
You can share this story on social media: