Flight safety office in UK apologizes for Russian plane search in Heathrow – Moscow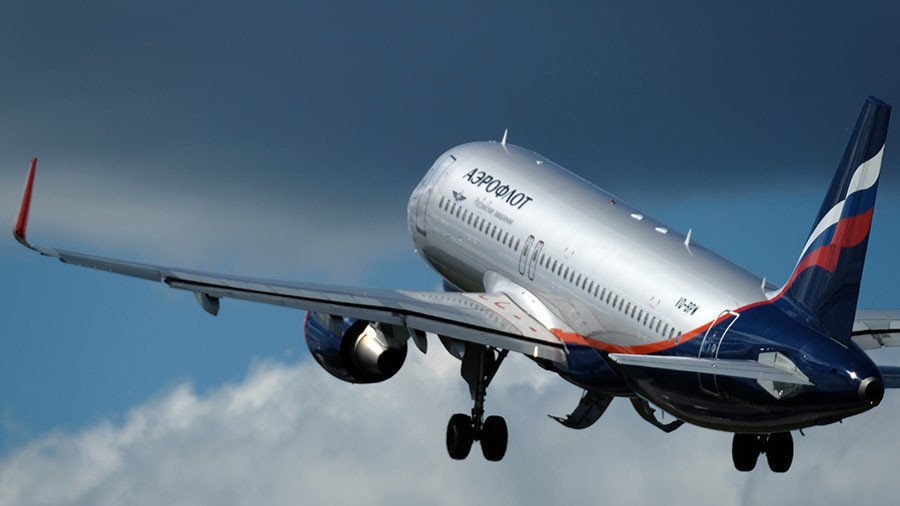 The flight safety center in the UK has apologized for the search of a Russian Aeroflot plane by UK officials in March, the Russian transport minister said.
After elaborating on the case, which triggered outrage in Moscow, the center "even apologized," Russian Transport Minister Maksim Sokolov told journalists on Friday.
"[The center] did supply [the information]. And even apologized. It was the flight safety center operating under the aegis of the ICAO [International Civil Aviation Organization] on the British soil," he said.
However, in a statement to RT, the organization said that "state agencies do not operate 'under' the ICAO." The Montreal-based ICAO is a specialized agency of the United Nations that "works with the Convention's 192 Member States and industry groups to reach consensus on international civil aviation Standards and Recommended Practices."
In late March, British officials searched Russian Aeroflot Airbus A321 at Heathrow Airport upon its arrival from Moscow. Officers claimed they needed to inspect the aircraft and demanded that the crew disembark, isolating the captain in the cabin.
Moscow and Aeroflot labeled the actions "illegal" and contrary to "international practice."
UK Security Minister Ben Wallace insisted that the search was a "routine" procedure and was conducted to protect the UK from organized crime and the smuggling of harmful substances. The Russian Embassy in the UK responded, saying that London's justification "only aggravates our doubts as to the real intentions of the team" that performed the unlawful search.
The incident came amid a flare-up in tensions between Russia and the UK over the poisoning of former Russian double agent Sergei Skripal and his daughter Yulia in Salisbury in March. Senior British officials, including Prime Minister Theresa May and Foreign Secretary Boris Johnson, insist that a Soviet-manufactured nerve agent called 'Novichok' poisoned the Skripals, and called for immediate reprisals against Moscow. Russia has denied any involvement and has repeatedly urged London to provide evidence, including samples of the nerve agent. So far it has not received any.
On Wednesday, the Organization for the Prohibition of Chemical Weapons (OPCW) confirmed the UK's conclusions about the type of nerve agent used in the poisoning. However, the group stopped short of pinning the blame on any specific state or naming the exact type of nerve agent.
EDITORIAL NOTE: The previous version of the story said that the flight safety center which, according to the Russian transport minister, apologized for the search is operating under the ICAO. According to a statement from the ICAO, state agencies do not operate under the organization, but rather "under the sovereignty of the State in the question."
You can share this story on social media: