Have you voted for #1917LIVE yet? Help our educational project win a Webby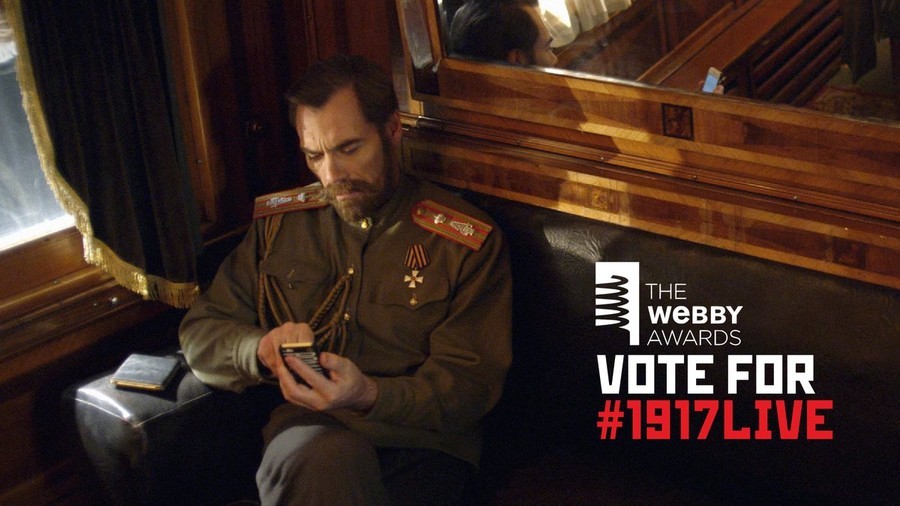 RT's interactive history project about the Russian Revolution is nominated for a Webby – one of the world's most prestigious internet awards. #1917LIVE is in close competition with a fast-food chain, and we need your vote!
Please help #1917LIVE win and vote HERE.
Make sure you verify your account via email, or the vote won't count. This race wouldn't have been possible without your support, and RT would like to thank all of you for taking the time to help #1917LIVE.
The project launched on Twitter in late 2016, running for a whole year. Anyone could join and act as a real character from 1917, be it Vladimir Lenin or socialite Lilya Brik, recreating a timeline of events long gone.
READ MORE: #1917LIVE: Twitter community won't let go, creates #1918LIVE to keep project going
Kirill Karnovich-Valua, the author of the idea, said: "Being nominated for a Webby is a new level of recognition for the #1917LIVE project. With this project, we wanted to create an innovative format that would inspire people to learn history through an original approach. I'd like to congratulate our team. And we want to thank everyone who subscribed to our project's accounts, re-tweeted our tweets and followed the events of 1917 unfolding in Twitter, all over again."
#1917LIVE has won a number of international awards. In November 2017, it took home the Best in Education award at the Shorty Social Good Awards, as well as first place for Best Overall Twitter Presence. #1917LIVE also made it to the finals of The Drum Social Buzz Awards in the category Most Innovative Use of Social Media, and won two bronze Epica Awards in the categories Media and Online Social Networks.
The project also won at the Adweek ARC Awards honoring the most innovative advertising and media projects. At the Shorty Awards, #1917LIVE took home gold in the categories Best Use of Hashtag and Best Use of Video on Twitter, as well as silver in the category Best Use of Storytelling.
The Webby Awards, "the internet's highest honor," according to the New York Times, annually honor the world's best digital projects: websites, videos, mobile apps and social media campaigns. The jury includes more than 1,000 professionals from the web and media markets.
The RT team is currently working on a new project, #Romanovs100, a photo-driven storyline about Russia's last reigning royal family, told through more than 4,000 photos the family took themselves.
You can share this story on social media: