Fashion statement: Paris refugees wearing clothes of former French president Chirac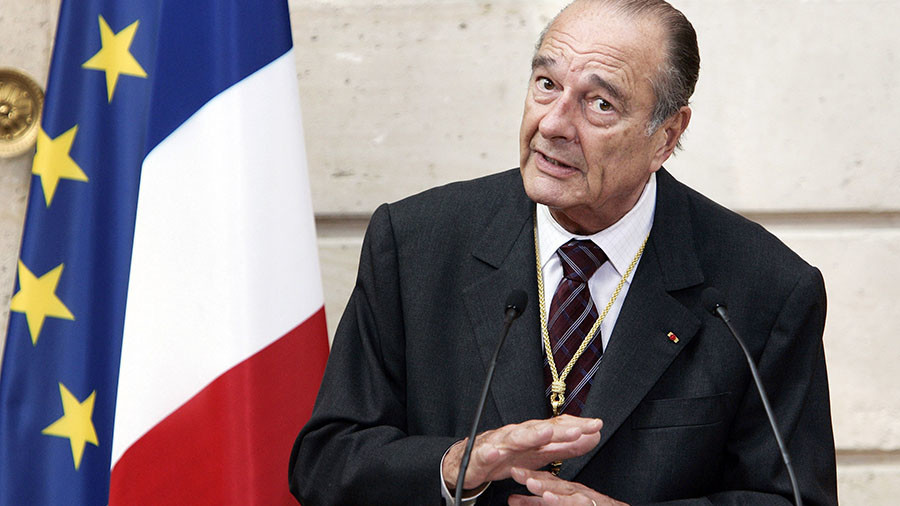 Refugees in Paris are wearing the clothes of former French President Jacques Chirac, after his daughter donated his old attire to a local charity.
Chirac's daughter Claude donated the clothing this winter. Photographer Yann Arthus-Bertrand told L'Obs of how he put out a call to his contacts for old clothes after a nun who takes care of refugees in Paris told him people were in need of more weather-appropriate apparel.
"She said to me, 'I can not do it, I need warm clothes, I do not have enough!'" he said. "I wrote to the Fondation Chirac - I sit on the board of directors - and I got an answer from Claude Chirac who says to me: 'I will take care of it, do not worry!'"
Days later, an official car with a tricolor cockade delivered clothes and jumpers to the volunteers. "Symbolically, I find it wonderful to know that the clothes of a president are worn by refugees from the Porte de la Chapelle!" Arthus-Bertrand added.
Chiraq was both France's president and prime minister. He retired from politics in 2007 and founded the Foundation Chirac in 2008.
Like this story? Share it with a friend!