Syrian rebel militants to launch counter-offensive if US strikes Assad troops – commander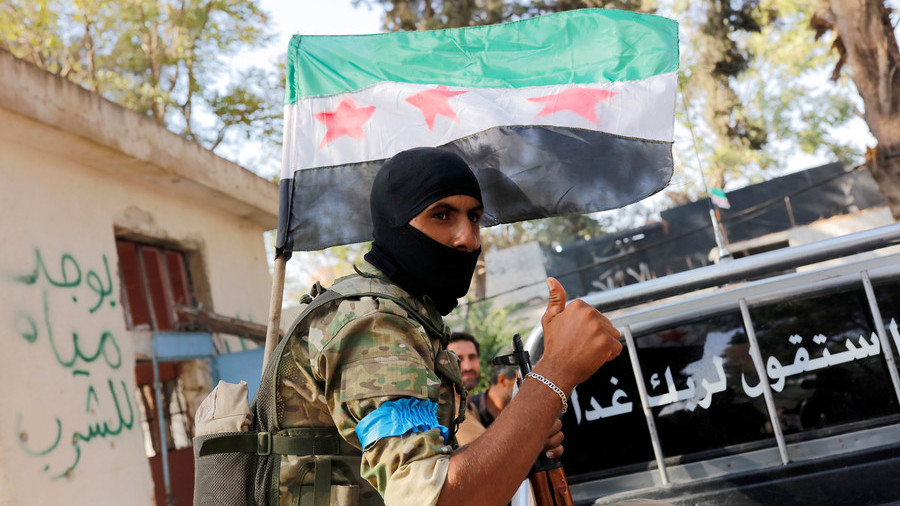 Syrian militants will launch an offensive to capture government-held areas, if the US goes ahead with a strike and weakens the Syrian Army's positions, a rebel commander has said.
In a hardly surprising admission, an oft-cited Free Syrian Army (FSA) commander said the possible strike against Syria mulled by US President Donald Trump would play into the hands of militants seeking to topple Syrian leader Bashar Assad.
"We will try to take advantage of this strike on the battlefield first of all, since these strikes will lead to the dispersion of the regime's forces, the chaos in its ranks and the rout of the regime. Such circumstances will subsequently prepare the armed forces of revolution for launching attacks, during which it will be possible to regain control of certain areas and capture new ones," Fateh Hassoun told RIA Novosti, also arguing that the possible US strike would pave the way for "real" negotiations.
"As forces of political opposition, we will use the political weakness of the regime. It can possibly become an influence lever to push Russia in order to start real negotiations," Hassoun said.
Washington has been threatening to launch an attack on Syria following a reported chemical incident in the city of Douma, which supposedly occurred on Saturday. Pro-militant sources accused the Syrian army of dropping a chlorine-filled munition on the area, killing and injuring dozens of civilians. Russian military specialists who visited the location of the alleged attack after the militants left the area, found no signs of chemical weapons use or victims of the purported incident.
Trump vowed to make a "major decision" following the reported incident. On Wednesday, he confirmed his intention to launch strikes on Syria, tweeting that Russia should "get ready" and brace for the incoming missiles, which would be "nice and new and 'smart.'" Ahead of the US president's statement, Russian officials vowed to shoot down any incoming projectiles in Syria and target the locations from which they would be launched.
Like this story? Share it with a friend!