'Crucial crossroads': Beijing warns against military intervention in Syria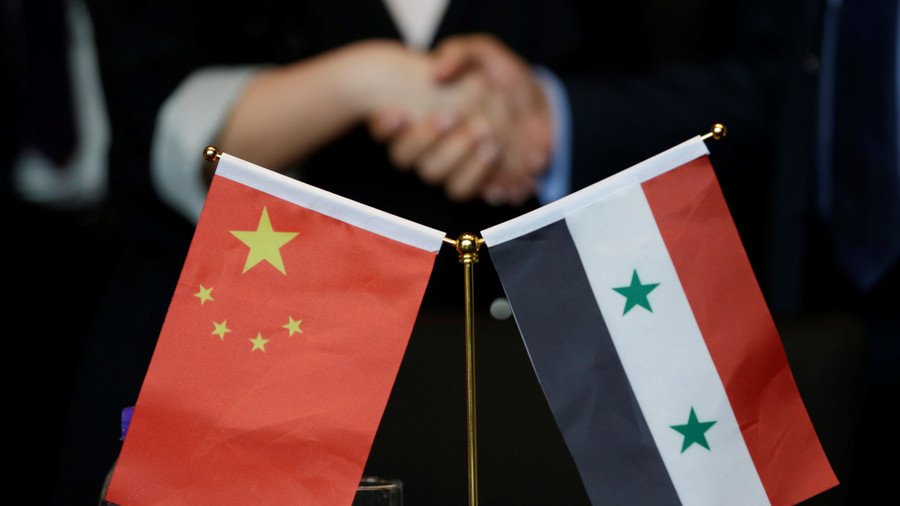 Beijing has warned against military intervention at a "crucial phase" in the Syrian conflict, urging countries not to jump to conclusions over the alleged chemical attack in Douma. The US is considering a strike against Damascus.
Following reports that Washington is refusing to rule out military action in Syria, Chinese Foreign Ministry spokesman Geng Shuang urged the West to show restraint until an impartial investigation into the alleged incident in Eastern Ghouta on April 7 can be conducted.
"Before that, parties should not make a prejudgment and jump to an arbitrary conclusion," Shuang said during a press briefing on Tuesday. "The Syrian issue now stands at a crucial crossroads. Political settlement is the only viable way out and military means will lead to nowhere," he added.
In his remarks before the UN Security Council on Monday, Wu Haitao, China's deputy permanent representative to the United Nations, said that the international community should wait for facts that "can stand the test of history" before demanding action in response to the alleged chemical attack. He emphasized that Beijing sees no alternative to a political solution in ending the conflict.
Russia's UN envoy, Vassily Nebenzia, has also called for the UN chemical watchdog, the Organization for the Prohibition of the Chemical Weapons (OPCW), to conduct a thorough investigation of the incident. The OPCW said on Tuesday that it would send a team to Douma to investigate the incident.
Nebenzia warned that an unauthorized military attack on Syria, where Russian troops are legally deployed, would have "grave consequences."
READ MORE: 'Mutant fish in murky waters': US brings global chaos & has no real friends, says Russia's UN envoy
Trump said on Monday that a "major decision" on Syria would be made within the next 48 hours. "If it's the Russians, if it's Syria, if it's Iran, if it's all of them together, we'll figure it out," he said. "No response is off the table."
Damascus and Moscow have both vehemently denied any involvement in the reported chemical attack. Initial US assessments have also been unable to conclusively link the attack with the Syrian government or its allies.
Like this story? Share it with a friend!
You can share this story on social media: