15 dead as bus with junior hockey team collides with truck in Canada
Published time: 7 Apr, 2018 19:01
Edited time: 8 Apr, 2018 08:37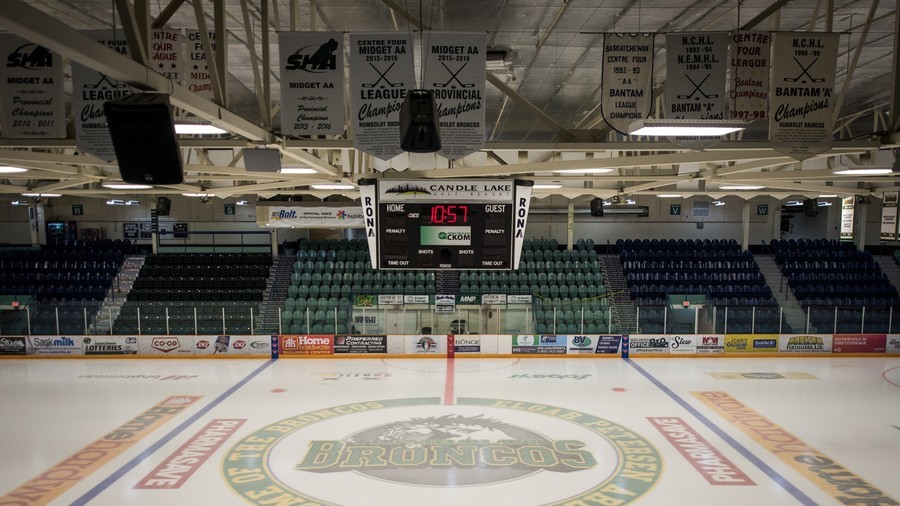 A horror crash between a truck and bus carrying Humbolt Broncos team's members and entourage has claimed the lives of 15 people. The coach and the team's captain are among those killed.
The incident occurred on Friday at 5pm local time, when a semi-trailer collided with the team bus in Canada's Saskatchewan province. The Humboldt Broncos were travelling to a match against the Nipawin Hawks.
According to the Royal Canadian Mounted Police, 15 people have died as a result of the collision. A further 14 people travelling onboard the team's bus have been taken to hospital, with two of the injured said to be in critical condition.
The head coach Darcy Haugan and the team's captain, 20-year-old Logan Schatz, are among the dead, their relatives have confirmed to Canadian media.
Police have yet to release the identity of others killed in the crash.
"We are not confirming the identity of the victims at this time, including whether the deceased are players or coaches. We will be working with our partner agencies to ensure families are notified as soon as possible," the Royal Canadian Mounted Police said.
The tragedy has sent shockwaves across Canada and the ice hockey community.
In a statement, the Broncos, who compete in the Saskatchewan Junior Hockey League, described the incident as an "incredible loss".
"While en route to Nipawin, the Broncos bus was involved in a terrible accident which has resulted in multiple fatalities and serious injuries," a team statement read.
Broncos President Kevin Garinger offered his "thoughts and prayers" to the victims and their families.
"Our Broncos family is in shock as we try to come to grips with our incredible loss," he added.